HILLSONG CONFERENCE CHANGES THE FACE OF MINISTRY WITH LIVE STREAMING APP
HILLSONG LIVE RELEASES CHART-TOPPING ALBUM CORNERSTONE,
U.S. TOUR TICKETS ON SALE FRIDAY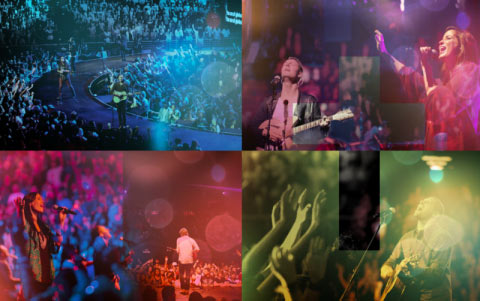 NEWS SOURCE: Merge PR
July 18, 2012
Nashville, Tenn. -July 18, 2012 -The annual Hillsong Conference, held earlier this month in Sydney, Australia, showed the world how ministry is changing. While more than 20,000 people packed Allphones Arena, the city's largest indoor stadium, at least 100,000 others across the globe watched the live stream or from the new Hillsong App. It was the first time the conference was streamed across the web, and Hillsong's Reuben Morgan hailed it a great success.
"Many people can't afford to come to Australia, but the technology enabled them to experience the sense of worship and praise that those at the venue encountered," Morgan explained.
The conference featured songs from Hillsong's new worship album, Cornerstone, which set a record as the first Hillsong album to debut on all major mainstream music charts in the world. During the conference, the album peaked at No. 3 on the U.S. iTunes overall albums chart and No.1 in other countries. Cornerstone also debuted at No. 1 on both the Billboard Christian and Gospel albums and the Praise and Worship albums chart in addition to the Top 200 chart.
"We never take this for granted and are always excited when projects that mean so much to us are embraced like this," shares Morgan.
However, he explained that success has a different meaning at Hillsong. "When people watch the conference around the world, and when they sing these songs that declare Christ as the cornerstone of their lives; it demonstrates their passion to encounter a real and loving God. That's success."
Cornerstone also garnered acclaim from media outlets as it released. Here are a few highlights of what media have to say about the new live album:
"A resource for worship leaders, Hillsong's various teams unite to offer a few songs that will span the globe, surrounded by others that will lead millions in personal worship and devotion." - Worship Leader
"Cornerstone is Hillsong at its finest." - All About Worship
"This collection is comprised of thought-provoking lyrics, excellent instrumentation, and spot on vocals that make it both pleasing to the ear and the soul." - Crosswalk
Hillsong LIVE will return to the U.S. this fall, kicking off The Hillsong LIVE Cornerstone Tour on September 12th in Boston, MA. Tickets go on sale for the 12-city tour on this Friday, July 20th. For more information click here. Dates are listed below.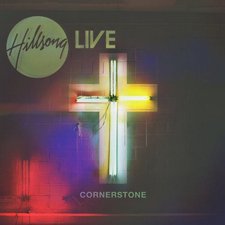 Hillsong LIVE Cornerstone Tour
9/12 - Boston, MA Agganis Arena
9/13 - Baltimore, MD 1st Mariner Arena
9/14 - Cincinnati, OH Bank of Kentucky Center
9/15 - Charlotte, NC Bojangles' Coliseum
9/17 - Memphis, TN Bellevue Baptist Church
9/18 - Birmingham, AL Boutwell Municipal Auditorium
9/20 - Austin, TX Cedar Park Center
9/21 - San Antonio, TX Freeman Coliseum
9/22 - Tulsa, OK BOK Center
9/23 - Wichita, KS Intrust Bank Arena
9/24 - Kansas City, MO Independence Events Center
9/25 - Denver, CO Wells Fargo Theatre
About Hillsong LIVE:
Hillsong LIVE is the congregational expression of worship from Hillsong Church - a global church with a local influence. Their music captures the heart and sound of Hillsong Church globally and represents the coming together of the Hillsong worship team from around the world; including Reuben Morgan, Joel Houston and many more. Since 1992, Hillsong LIVE has resourced the local church and received gold and platinum album status multiple times, writing such well known worship songs as "Shout To The Lord", "Inside Out", "Hosanna", "The Stand" and "Mighty to Save," which was awarded the 2009 Dove for Worship Song of the Year. The Hillsong brands have sold more than 11 million albums.
About Hillsong Church:
In August 1983, Brian and Bobbie Houston founded the Hills Christian Life Centre in the Hills District of Sydney, Australia. It has grown from a congregation of 45 to what is said to be the largest local church in Australian history. It has now expanded to be a global church with local expressions in significant cities; with churches in Australia, London, New York, Paris, Cape Town, Stockholm, Germany, Kiev, Amsterdam and Copenhagen. Each week, tens of thousands of people across the globe call Hillsong Church 'home' and the reach, impact and influence of this local congregation is seen across many nations.
Connect with Hillsong LIVE
https://www.facebook.com/HillsongLive
https://twitter.com/hillsonglive
http://live.hillsong.com/