SLOSPEAK RECORDS SIGNS GOLDEN YOUTH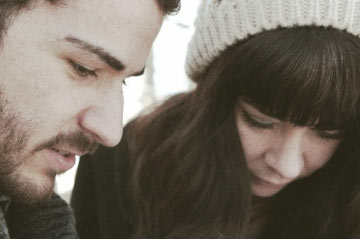 NEWS SOURCE: Slospeak Publicity
July 25, 2012
NASHVILLE, TN - July 25, 2012 - Slospeak Records is pleased to announce that Golden Youth is now officially a member of the Slospeak artist roster. The band recently signed an artist development deal with the independent label. Golden Youth created a video to announce the partnership to their fans: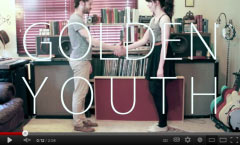 Golden Youth is a culmination of the musical aspirations of Stephanie Lauren Smith and Kyle Monroe. They work to record relevant music that is not only memorable but innovative, unique and filled with hope. "We don't want to be just another sound that comes from your speakers," Stephanie shares. "We want to write something that's different, pulls emotions and brings joy." The "Quiet Frame; Wild Light" EP, which is the result of approximately 100 cups of tea, inspiring adventures, lots of love and a serious amount of laughter, is sure to deliver just that.
"Slospeak was the perfect fit for us because they treat their bands like family members," Stephanie says. "We love it!" The love is mutual and the Slospeak team looks forward to working with the band on their upcoming release.
ABOUT GOLDEN YOUTH: Golden Youth is Stephanie Lauren Smith and Kyle Monroe. Their ambient, peaceful, Jonsi-like sound is unique and refreshing. They signed to Slospeak Records in July and are will release their EP "Quiet Frame; Wild Light" this fall. Follow the band on Facebook and Twitter, or visit www.Golden-Youth.com
# # #
For more info on Golden Youth visit the JFH Artists Database.