Sent By Ravens Announces Extended Hiatus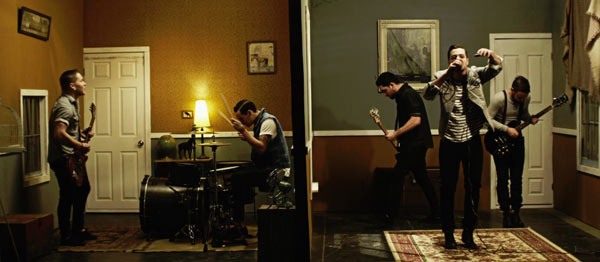 NEWS SOURCE: Sent By Ravens / JFH
August 1, 2012
Despite having recently released a brand new album, Mean What You Say, rock band Sent By Ravens announced today that the band will be taking an "extended hiatus." Check out their Facebook announcement below with this year's remaining tour dates...
"8/1/2012
Hey friends. Hope you guys are having a great summer and are continually pursuing something you're passionate about. We've been doing just that for the past 6 years and have enjoyed every minute of it. After 6 awesome years, we've decided to take an extended hiatus. We have all been working really hard at this band for quite some time. Frequently, when you're focused wholeheartedly on a goal, you miss the most important things in life. We are looking forward to spending some much needed time with our families and friends, building on those relationships that truly make our hearts happy. In the meantime, keep an eye out for other projects as I'm sure each of us will continue to pursue something with music. We love you guys and thank you for supporting us this far and in the exciting times that are ahead of each one of us. We're going to be playing our final shows for the foreseeable future in August (posted below). This band would not be possible without our fans. You've kept us alive and passionate for the past 6 years. Again, thank you from the bottom of our hearts.
Love,
Zach/Andy/JJ/Dane/Jon
Sent By Ravens"
8/9 – Baton Rouge LA @ Redeemer Baptist Church
8/10 – Athens TX @ House of Mercy Covenant Church
8/11 – Paradise TX @ X-Fest
8/12 – Lake Charles LA @ Trinity Baptist Church
8/15 – Nashville TN @ Rocketown
8/16 – Cleveland TN @ Sacred Heart Church
8/17 – Jasper GA @ Disciple Now
8/18 – Jacksonville FL @ Murray Hill Theatre
8/19 – Tybee Island GA @ The Rock House
8/21 – Charleston SC @ The Oasis
8/23 – Columbia SC @ New Brookland Tavern
8/24 – Hartsville SC @ Lakeview Baptist (Gym)
8/25 – Marietta GA @ Marietta Church of God
8/26 – Greenville SC @ The Channel
###
For more info on Sent By Ravens visit the JFH Artists Database.