SHOW HOPE'S ADOPTION AID PROGRAM:
BUILDING A BRIDGE TO ADOPTION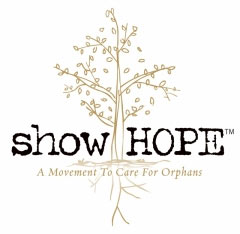 NEWS SOURCE: Merge PR
September 26, 2012
26 September 2012 - Nashville, Tenn - Show Hope™ believes the millions of waiting children around the world should not be left as orphans. Show Hope is addressing this urgent need and holistically transforming the lives of these children. By awarding financial grants to families so they can overcome the high cost of adoption, Show Hope is providing orphans with forever families. In addition, the organization provides life-giving medical treatment for at-risk orphans with special needs.
Did you know that since Show Hope opened its doors just under ten years ago, monetary donations to their Adoption Aid Program have helped to provide more than 3,500 waiting orphans with forever families through Show Hope Adoption Aid grants? Additionally, hundreds of orphans with special needs have received the medical care they so desperately needed through Show Hope's Special Care Centers in China! Yet, thousands of orphaned children are still waiting for a forever family.
Show Hope co-founder Steven Curtis Chapman, who began the ministry with his wife, Mary Beth, shares, "We celebrate the thousands of children that Show Hope has helped experience the miracle of adoption, but the truth is, the need is great. Adoption Aid donations through Show Hope will help make adoption a reality, transforming the life of a child."
Approximately 1,000 families apply annually to Show Hope for adoption assistance. These families are willing to welcome a child into their home but are unable to afford the high cost, which averages $25,000 per adoption. Due to limited funding from Show Hope Adoption Aid grants, more than 8,000 grant requests have been turned away since Show Hope was begun due to a lack of funding. Currently, more than 50% of the children that Show Hope could help do not receive grants because the funds are not available.
"Children all around the world are separated from loving families due to this financial barrier," explains Scott Hasenbalg, Show Hope's Executive Director. "Show Hope's Adoption Aid grants build a bridge of hope that allows families to welcome those children and provide them with loving homes."
Chloe, pictured below, is one of the children Show Hope was able to help bring into a forever family. She recently shared the following note with Show Hope: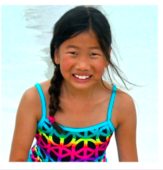 "My mom and dad told me that you gave money to help them go to China to adopt me… I'm so glad you gave money to my parents because I love them so much! They take good care of me… I think adoption is really cool. When I'm a mom I want to adopt from China! Thank you sooooooo much!"
To find out more on how you can help build a bridge children like Chloe into forever families, please click here for more information regarding Show Hope's Adoption Aid program. Be sure to also click on the photo below to view a brief video from Steven Curtis Chapman and his wife Mary Beth on the desperate need for adoption aid. We hope you too can help Show Hope build a bridge and transform an orphan's life forever!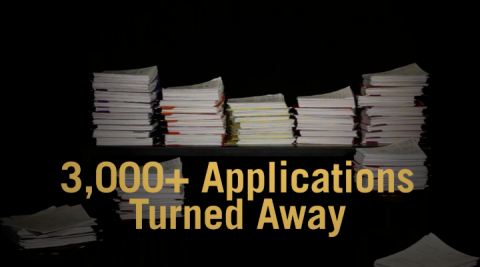 About Show Hope:
A ministry to care for the millions of orphans around the world, Show Hope helps to provide waiting orphans with forever families by giving financial grants to adoptive families. Founded in 2003 by Steven Curtis Chapman and his wife Mary Beth, Show Hope is now an internationally recognized voice for orphan advocacy and has given more than 3,500 financial grants, affecting the lives of children from 50+ different countries, including the U.S. In addition to giving financial grants, Show Hope also empowers families, churches and communities with adoption and orphan care resources and advocacy efforts to change the world for orphans.
Show Hope, expanding its remarkable worldwide impact, also provides for orphans with special needs in China through its Special Care Centers. One of these centers is Maria's Big House of Hope, a six-story healing home facility located in Luoyang, China. Additional centers have opened in the Henan province of China, operating in two state-run orphanages as an extension of the care being provided at Maria's Big House of Hope. These Special Care Centers provide the highest level of care for orphans who are in desperate need of surgeries and medical attention, thus enabling the children to thrive and increase the orphans' chances of being adopted.
For more info on Steven Curtis Chapman visit the JFH Artists Database.