PROJECT 86 ROCKS THE HOLIDAY SEASON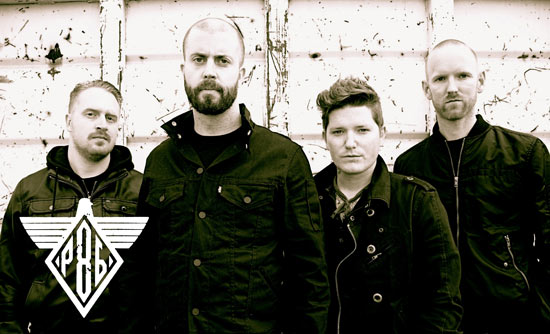 NEWS SOURCE: PROJECT 86
October 4, 2012
October 4, 2012- Los Angeles CA -After the August release of the critically-acclaimed album Wait For the Siren (which debuted at #7 on Billboard's Hard Rock Chart, #118 overall, and peaked at #3 on the iTunes rock chart), Project 86 is celebrating their #1 single, "Fall, Goliath, Fall," which topped the Billboard Christian rock chart for 3 consecutive weeks.
With successful song features on Revolver, AP, Noisecreep, Loudwire, Alternative Press, Guitar World, etc., and having just wrapped a busy summer tour run (which included stops at Kingdom Bound, Uprise Festival, Soulfest, Spirit West Coast, Purple Door, Lifest, Joshua Fest, Creation East and West, Jesus Fest, etc.), the guys are preparing to launch a run of special holiday shows this fall/winter.
P86 is currently working on some new Christmas music as a follow up to 2008's This Time of Year EP, and the band is excited to have some new offerings to play for fans this holiday season.
P86 is also incorporating a canned food drive during their 12 Nights Of Project 86 Tour, with the goal of stocking some church food pantries for Thanksgiving and Christmas. Featuring special guests I am Empire, the Wedding, and the Overseer, the tour will focus on the midwest and west coast through November and December. Project 86 is also playing a special New Year's Eve show with Five Iron Frenzy in Denver to finish off what has been an eventful 2012.
Currently the band is preparing to film a new video and will be going to radio with a follow up to their #1 hit "Fall, Goliath, Fall" at the end of October. Their second single from Wait for the Siren, "Omerta's Sons," will be going for adds October 26th. Also look out for The Tin Soldiers a new book by Project 86's lead singer, published author, journalist, and speaker Andrew Schwab on October 30th.
- ### -
For more info on Project 86 visit the JFH Artists Database.