AIR1 RADIO NETWORK SIGNS ON
IN LOS ANGELES MARKET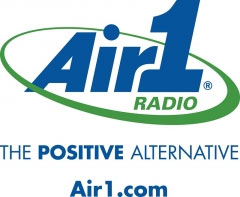 NEWS SOURCE: Merge PR
December 4, 2012
Rocklin, CA - Dec 4, 2012 - Air1 Radio Network signed on in the L.A. radio market this past Saturday, December 1st, via a trimulcast of KLSI/ThousandOaks (Simi Valley), KLST/Fountain Valley (Orange County), and KLSN Adelanto (Victor Valley). All three signals broadcast at 92.7FM. Additionally, KRUZ 97.5 Santa Barbara flipped to Air1 under the new call letters KYGA.
Air1's President & CEO Mike Novak states, "Adding Orange County, Ventura County and the High Desert areas of Southern California to Air1's longstanding Riverside/San Bernardino coverage with KLRD/90.1 is a true blessing and has been a rewarding experience. We are looking forward to seeing lives impacted in a positive way."
"Los Angeles is the entertainment capital of the world, and we are thrilled and looking forward to providing something new and very much needed in L.A. - the positive alternative - Air1," says David Pierce, Air1 Chief Creative Officer.
Air1 impacts three million listeners each week within markets including Los Angeles, Houston, Seattle-Tacoma, Phoenix, Portland, Riverside, and Sacramento.
For more information, please visit Air1.com.