JESSE SPRINKLE LAUNCHES PARADISE, UGANDA, GIVING A VOICE TO THE STREET KIDS OF KAMPALA
Indiegogo Fundraising Campaign Features Guitars From Phil Keaggy And The Almost As Well As Other Exclusive Perks From Brendan Benson, One Republic, Anberlin, Poor Old Lu And More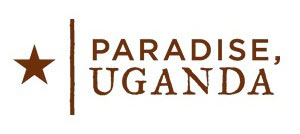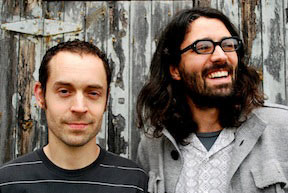 NEWS SOURCE: Springboard Entertainment
December 7, 2012
Avon, NY (December 7, 2012) - After multiple trips to Uganda and building strong ties with street children in Kampala, JESSE SPRINKLE (Poor Old Lu, Dead Poetic, Demon Hunter) is joining forces with friend KURT JOHNSON (The Moho Collective) and THE KAMPALA STREET SINGERS to write and record a benefit project, Paradise, Uganda, with all proceeds going back into the community of Kivulu. A fundraising campaign has been launched on Indigogo (www.indiegogo.com/paradiseuganda) to raise monies for the recording, with many high profile musicians donating items for perks, including guitars from legend Phil Keaggy and rockers, The Almost, and exclusive merchandise from Brendan Benson (The Raconteurs), One Republic, Anberlin, Kutless, Denison Witmer and more.
"This is, by far, the most important musical project of my career," Sprinkle explains. "I am honored and grateful to be a part of it. Not only can we help these kids in Uganda, but I'm confident that these kids have a ton to offer us! I can't wait to see the impact this will have--more than just in the lives of those directly involved in the project, but also in the lives of the kids are able to touch because of this experience. It's a ripple effect that could change the world!"
Working to raise $20,000 to cover the costs for travel, album production, duplication and distribution, many of Sprinkle's friends have joined in the effort to offer up exclusive perks at various levels of giving.
A few of these perks include:
~ Custom JPW strat-style electric guitar from virtuoso Phil Keaggy
~ Fender Cabronita Telecaster, used on tour and signed by the band from The Almost
~ Martin DR acoustic guitar owned by the Sprinkles, played by Jesse, brother Aaron and father, David. House guitar at Tooth & Nail Records, Compound Studios and Bluebrick Recordings.
~ A Poor Old Lu pack, including a brand new song and t-shirt
~ Exclusive merchandise bundles from the following artists/bands:
Brendan Benson (The Raconteurs)
One Republic
Eisley
Anberlin
Demon Hunter
Kutless
DA/Terry Taylor
The 77's/Lost Dogs
Denison Witmer
Rocky Votolato
"I am excited about this wonderful musical and cultural collaboration, Paradise, Uganda," shares Keaggy. "I hope everyone can get involved in any way possible to help see this dream of artists, musicians and promising young talent in the country of Uganda come true. Music education is such a positive thing and in the process of nurturing these talented young people their lives are benefited in so many ways because the motive here is love."
In addition to the artist perks, there are also packages available featuring craft and art work, including authentic jewelry, hand-made percussion instruments and paintings from Ugandan artisans. Also available is studio time with Sprinkle and Johnson at Bluebrick Recordings in New York and a private Tea Party hosted by the pair featuring exotic, imported teas. The Indiegogo fundraising campaign launched on Black Friday and continues through December 16th.
About Paradise, Uganda
A well-respected drummer, artist and producer within the music industry, Jesse Sprinkle has made five trips to Kampala, Uganda over the past four years and developed a close bond with a very musical group of orphaned and homeless children living on the streets in the slums of Kivulu, as well as the caretakers of a safe house for these children, called Paradise. Wanting to do something to help their current situation and also invest in their future, Sprinkle chose an outlet he knows best - the universal language of music. Sprinkle has joined forces with Kurt Johnson, a New York-based music educator and ethnomusicologist, to explore the roots of Ugandan music with these very gifted and lively children. They are working long-distance to write songs with the children and will be heading back to Uganda in early 2013 to record the album. All proceeds from the project, Paradise Uganda, will go back to this community in the slums, helping to feed and clothe the kids, educating them with practical life skills they can carry into adulthood and equipping them to start their own self-sustaining businesses.
For more information about Paradise, Uganda, please visit www.paradiseuganda.com and www.facebook.com/paradiseuganda. The Indiegogo campagain can be found here: www.indiegogo.com/paradiseuganda. And, up to the minute updates will be posted on twitter at www.twitter.com/paradise_uganda.