HAWK NELSON SIGNS WITH FAIR TRADE SERVICES;
SET TO RELEASE MADE APRIL 2
LYRIC VIDEO FOR DEBUT SINGLE "WORDS" FEATURED AT GODTUBE TODAY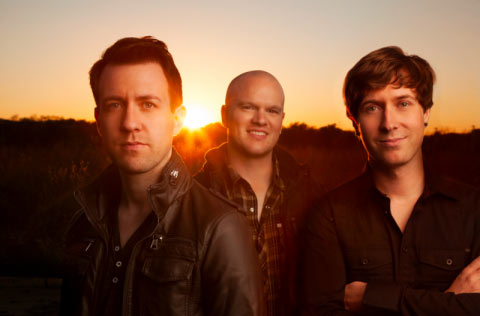 Hawk Nelson (L to R) Jonathan Steingard, Justin Benner, Daniel Biro | Photo Credit: David Molnar
NEWS SOURCE: Merge PR
December 11, 2012
NASHVILLE, TENN. -December 11, 2012 -Fair Trade Services announces the signing of Hawk Nelson to their acclaimed roster. Hawk Nelson is set to release their sixth studio album titled Made on April 2. In support of their new single "Words," which will be going for adds at radio December 26, the band is featuring their lyric video on GodTube today. Click here to hear the brand new Hawk Nelson song.
Earlier this year, Hawk Nelson underwent a line-up change as former front man Jason Dunn left the band to pursue his solo career. Longtime Hawk Nelson guitarist Jonathan Steingard transitioned into the front man position and now the band is a trio with bassist Daniel Biro and drummer Justin Benner.
Daniel Biro, who co-founded the band ten years ago, has grown with Hawk Nelson this last decade and believes all of the change has resulted in an honest and God-breathed product. "This time around," says Biro, "we're going through all of this emotional change, physical change, and God breathed some new songs that channeled all those feelings and doubts and emotions into these lyrics."
As much change as Hawk Nelson has undergone in the last year, new lead singer Jonathan Steingard explains the DNA of the band is still the same. "We're still that high energy band that a church or youth group would book if they want to have a fun youth night," says Steingard. We want to take what we've been and not leave it behind, but grow it a little bit and hopefully be a lot more intentional about what we're saying.
"This intentionality shines through the two central songs on the album: "Words" and "Made." Steingard wrote "Words" with Matt Hammitt (Sanctus Real) and Seth Mosley, the producer on the album. The song, and first single, is product of a conversation Steingard had with Hamitt and Mosley. "We were talking about how easy it is to forget how impacting we can be in the lives of the people around us just with our words," says Steingard. As the lyrics explain, Words can build you up; words can break you down. / Start a fire in your heart or put it out.
"Words," which features vocals by Bart Millard (MercyMe), is a response to "Made"-a building song, layered with fast-tempo strings, that speaks boldly to the listener during the chorus: You're beautiful, wonderful, perfectly Made. "The idea behind that song," says Steingard, "is that when something is Made instead of just happening, everything about it is on purpose and intentional. If we didn't just happen, if we were created by someone who loves us and cares about us and has a purpose for our lives, then when we look in the mirror, we should be satisfied with what we see."
So "Made" tells us we are on purpose, and "Words" encourages us to live life purposefully.
Fan involvement is Hawk Nelson's specialty. Further proof of this is in how they raised funds for Made. It was a Kickstarter project-an online fundraising tool now often used for producing new records. Biro believes the Kickstarter success proves the power of the relationships this band has built with the industry and with fans over the years. And despite the new chapter of Hawk Nelson, he says, "Real relationships span the test of time, and those relationships have stayed in tact and those people have showed their support."
Hawk Nelson has spent the last few weeks on the road on a radio promotional run sharing their new song and lineup with more than 30 stations across the nation. Some of the markets and stations the trio visited included Nashville (WAY-FM, Salem Music Network, WFFH), Atlanta (WFSH), Charlotte (WRCM), Chicago (WONU), Grand Rapids (WAYG, WCSG, WJQK) and Minneapolis (KTIS).
The band will be announcing a spring tour soon in support of the new album. Stay tuned for more details.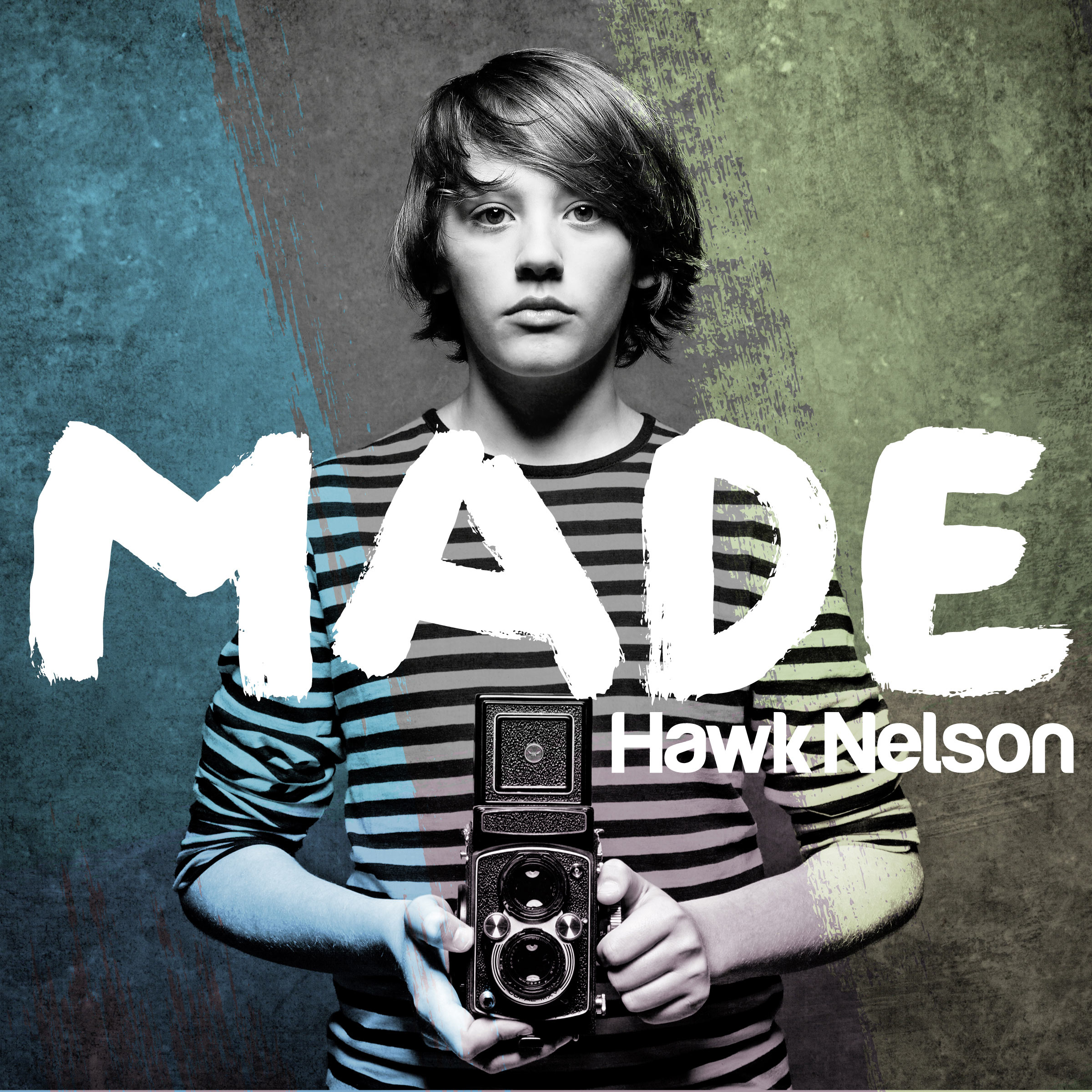 ABOUT HAWK NELSON: This powerhouse, pop rock band has won the hearts of thousands since its debut release in 2004. Hawk Nelson has released five studio projects (Letters to the President, Smile It's the End of the World, Hawk Nelson is My Friend, Live Life Loud, and most recently Crazy Love).
Crazy Love produced a three-week No.1 single with the title track at CHR radio. In 2010, Hawk Nelson was also awarded two Canadian GMA awards. In 2011, Hawk Nelson released a Christmas EP. This year, the band was honored with four GMA Dove Award nominations as well as a JUNO nomination.
For more info on Hawk Nelson visit the JFH Artists Database.