28TH ANNUAL STELLAR GOSPEL MUSIC AWARDS ANNOUNCES PERFORMANCES BY GOSPEL SUPERSTARS MARVIN SAPP, TAMELA MANN, MARVIN WINANS, DOTTIE PEOPLES, TYE TRIBBETT AND MORE
Hosted by Kirk Franklin and Mary Mary, the 28th Annual
Stellar Gospel Music Awards to Air Live on GMC TV
Saturday, January 19, 2013 at 7 p.m. (EST)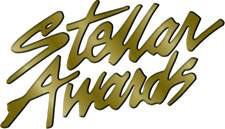 NEWS SOURCE: Rogers & Cowan
January 10, 2013
Los Angeles, Calif. (January 10, 2013) - The 28th Annual Stellar Gospel Music Awards announced additions to the show's lineup of Gospel music's finest performers that now includes: Amber Bullock, Anita Wilson, Byron Cage, Pastor Charles Jenkins & Fellowship Choir, Delores Washington, Donnie McClurkin, Dorothy Norwood, Dottie Peoples, Israel Houghton & New Breed, Jason Nelson, Kierra Clark Sheard, The Kurt Carr Singers, LeAndria Johnson, Marvin Sapp, Marvin Winans, Mary Mary, Maurette Brown Clark, Shirley Caesar, Tamela Mann, Tye Tribbett, and Y'Anna Crawley. In addition, presenters will include Andrae Crouch, Ambassador Dr. Bobby Jones, Donald Lawrence, LeToya Luckett, Lexi, Michelle Williams, Rance Allen, Rockmond Dunbar, Shawn Thompson, VaShawn Mitchell, Wess Morgan, and William Murphy.
As previously announced, the 28th Annual Stellar Gospel Music Awards Show is hosted this year by gospel legends Kirk Franklin and Mary Mary and will once again air in national broadcast syndication in over 200 television markets from Jan. 19 - March 3, 2013. Notably, for the first time in the history of the Stellar Awards, the show will air live in primetime on GMC TV from Nashville's Grand Ole Opry House on Saturday, January 19, 2013 at 7 p.m. EST.
A highlight of the evening is the acknowledgement of special honorees, which this year includes honoring Gospel icon Inez Andrews, who will be posthumously awarded the Ambassador Dr. Bobby Jones Legends Award for her long and successful career over five decades as a recording artist and one of Gospel's foremost songwriters. As a member of the group The Caravans, Andrews recorded the classic "Mary Don't You Weep," which earned the group a certified Gold record. In a fitting sendoff to Andrews, there will be a special reunion of The Caravans that will feature Caesar, Norwood and Washington as part of the tribute.
"Ms. Andrews has paved the way for female artists and has had a major impact on the Gospel Music Industry all the way up to her untimely passing in December of 2012," said Stellar Awards executive producer and Central City Productions CEO Don Jackson, who credits Ms. Andrews' participation in the Stellar Awards as one of most significant reasons for the success of the show today. "Inez Andrews loved the Stellar Awards and performed with the Caravans many times during the early years of the show."
Other special honorees this year include Bishop T.D. Jakes, who will receive the Thomas Dorsey Notable Achievement Award for his many noteworthy accomplishments in 2012, including the production of highly anticipated film remake of Sparkle; the release of his latest book "Let It Go"; the independent release of NAACP Image Award nominated film "Woman Thou Art Loosed: On the 7th Day"; and his conference series including MegaFest and Woman Thou Art Loosed, which drew tens of thousands of attendees. Kurt Carr will be honored with the James Cleveland Lifetime Achievement Award for his contributions to the Gospel music industry and genre over the course of a 22-year career, including his background as music director and pianist for the late Rev. Cleveland himself.
Prior to the Stellar Awards broadcast, The Stellar Gospel Music Awards Pre-Show will be held on Friday, January 18, 2013 at the Tennessee Performing Arts Center to announce winners of the non-televised awards categories. Tickets for this event are $10.00 for Sagma members and $12.50 for non-Sagma members, and can be purchased at tpac.org. The event will be hosted by Lexi and VaShawn Mitchell, with performances by Dorinda Clark Cole, William Murphy and Jessica Reedy to name a few. Additionally, The Stellar Awards Gospel Radio Award & Showcase brunch will be held the morning of January 19 to honor the top radio stations serving urban Gospel music audiences.
Announced in October, this year's Stellar Awards nominees include newcomer Pastor Charles Jenkins and the Fellowship Choir, who in addition to earning a "Best New Artist" nomination for their debut CD "The Best of Both Worlds," garnered recognition in seven additional categories including "Artist of the Year" and "Song of the Year." Hosts Mary Mary received nine nominations, including "Group/Duo of the Year," "Song of the Year," "Contemporary Group/Duo of the Year," "Contemporary CD of the Year," "Urban Inspirational Single or Performance," "Special Event CD of the Year," "Producer of the Year," "Music Video of the Year" and "Recorded Music Packaging of the Year." Other multiple nominees include superstars Marvin Sapp and Fred Hammond with six nominations each, both nominated in the hotly-contested "Male Vocalist of the Year" and "CD of the Year" categories; legendary Andrae Crouch earned five nominations, including "Artist of the Year" and "Song of the Year" for his disc "The Journey"; and "Best New Artist" contender Isaac Carree received five nods for his solo debut "Uncommon Me."
The live show at the Grand Ole Opry House in Nashville, TN is open to the public and tickets are on sale through Ticketmaster (http://www.ticketmaster.com) for all public events. Ticket prices range from $55 - $200. In addition, balcony seats are available for students for $35. For additional details, visit the Stellar Awards website (www.thestellarawards.com). To join the conversation on social media and receive up-to-the minute update on this year's show, "Like" The Stellar Awards on Facebook (http://www.facebook.com/StellarAwards) and follow the Stellars on Twitter (https://twitter.com/TheStellars).
Chicago-based Central City Productions, Inc. (CCP) has produced The Stellar Gospel Music Awards for 28 years, led by Executive Producer Don Jackson and Producer Barbara Wilson. The first show was taped at the Arie Crown Theatre in Chicago and The Stellar Awards has since evolved into a premier Gospel event recognizing and honoring African American artists. An original awards show, it has propelled and showcased top Gospel artists and countless television and film stars. The ever-expanding roster of celebrity appearances on the Stellar Awards has included such notable personalities as Lou Gossett, Jr., Oprah Winfrey, The Winans, Clifton Davis, Yolanda Adams, Vicki Winans, Tyler Perry, Aretha Franklin, Idris Elba, Kirk Franklin, Hezekiah Walker and countless others.
GMC TV (www.watchGMCtv.com) is America's favorite network for uplifting music and family entertainment. The Parents Television Council ™ has twice awarded its Entertainment Seal of Approval™ to GMC TV for being "an authentic family-friendly cable network." The network presents original and acquired movies, series, stage plays and music specials along with gMovies, the first faith-friendly streaming movie service. The GMC TV brand is reflected in "Uplift Someone," the network's successful pro-social initiative. GMC TV can be seen in more than 58 million homes on various cable systems around the country, as well as DISH Network on channel 188, DIRECTV on channel 338 and Verizon FiOS on channel 224. Follow GMC TV on Facebook and Twitter at http://facebook.com/gmctv and http://twitter.com/gmctv.
###