THOUSAND FOOT KRUTCH FRONTMAN SAID GOD HEALED HIM FROM BACK INJURY THAT THREATENED TO END HIS TOURING DAYS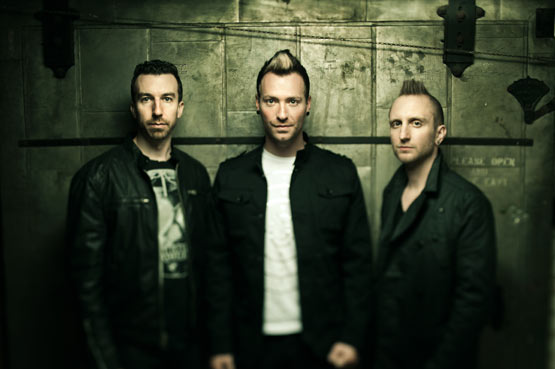 NEWS SOURCE: Hoganson Media / JFH
March 8, 2013
Thousand Foot Krutch frontman Trevor McNevan has been sharing details of his recent healing while on TFK's current "War Of Change" headline tour. Here's the story he shared with his publicist to share with you. (And be sure to hear him tell this story in person on this tour!):
"A few weeks ago, after the Super Bowl, I was walking from my living room to my kitchen and out of no where, my back literally felt like it shattered. A few days later it was so bad I couldn't even move; it was the worst pain I've ever felt in my life. I tried to make it down the stairs to head to the hospital and blacked out. My wife had to call 911 and ambulance me into the hospital. It was crazy! They ran a bunch of testing over the course of a few days, and the doctor said I had an irregular case of degenerative disc disease. He said my 2 options were to stay on heavy pain meds and muscle relaxers for the rest of my life or to have a back surgery that in most cases resulted in a wheel chair. My wife and I were like 'what?!!' We believe in a big God, so weren't going to accept that. So we started praying. The band, our friends and family started praying. People around the world were praying (I sent out a tweet) - it was amazing. The next day I went for a ride somewhere with my wife, just to get out of the house, I was going stir crazy! On the way back, at a random moment, I was instantly healed! I felt all of my strength and energy come back in an instant; it felt like I could run a marathon! I turned to my wife and said, 'I think I was just healed...' It was amazing, man. So thankful! God's so good." - Trevor McNevan
####
For more info on Thousand Foot Krutch visit the JFH Artists Database.