Mr. Del to Release 'Faith Walka' on June 18th via Universal Music Christian Group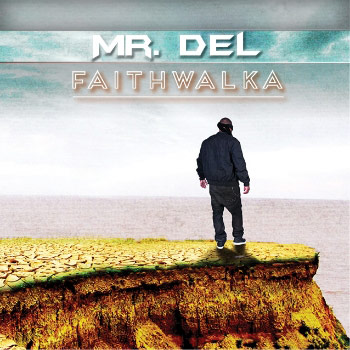 NEWS SOURCE: Nashville PR
March 21, 2013
(MEMPHIS, Tennessee) -- Memphis-based recording artist Mr. Del is pleased to announce that his fourth solo album, "Faith Walka," will be released on June 18th via DMG and Universal Music Christian Group. A former member of the multi-platinum hardcore rap group Three 6 Mafia, Mr. Del is now widely recognized as an innovator in the Christian rap and hip-hop genre, both as an artist and a producer.
Mr. Del wants his untraditional approach to sharing the Gospel to meet society's need for truth in music. "'Faith Walka' is a musical journey of faith and triumph expressed through banging beats and bold lyrics," he says. "This album is a complete journey of my experience in relationships, the music industry and faith."
As has come to be expected, "Faith Walka" features collaborations with other well-known artists. The first single, "Sunglasses," features Rod G. Newman, and a music video has just been released. Gospel artist Canton Jones also teams up with Mr. Del on the track, "Forgot to Forgive."
On previous projects, Mr. Del has collaborated with Grammy winner Kirk Whalum, Gospel artists Canton Jones and Lisa McClendon, Dove Award-winning trio Out of Eden and multi-platinum artist Salt of Salt-n-Pepa, among others.
"I feel like I am reintroducing my testimony and ministry to a new generation with a fresh sound and new spirit," says Mr. Del. "The past thirteen years have been a full circle ride in which I have not only grown as an artist, but as a man of God, and I pour out those lessons and emotions in this project. 'Faith Walka' is the testament of a man leaving the world of sex, drugs and hip-hop, and stepping out in faith."