PHIL KEAGGY HONORED WITH PRESTIGIOUS ASCAP AWARD
Dove Award-Winning Singer/Songwriter/Guitarist
Recognized For Extraordinary Career Achievements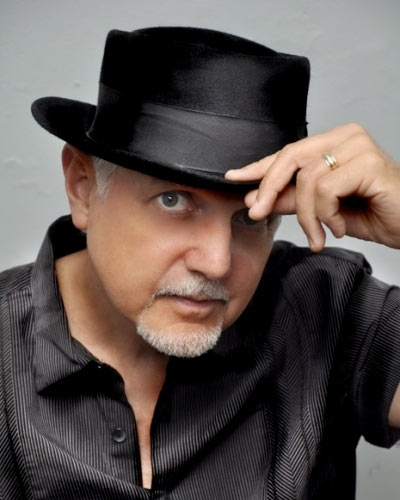 NEWS SOURCE: McCain & Co. PR
May 2, 2013
NASHVILLE, Tenn. (May 2, 2013) - Dove Award-winning singer/songwriter and guitarist extraordinaire Phil Keaggy will be honored with the prestigious ASCAP Golden Note Award in recognition of his extraordinary career achievements. The ceremony will take place May 6 during the 35th Annual Christian Music Awards being held at the Franklin Theatre in Franklin, Tenn. The invitation-only gala will also honor the songwriters and publishers of ASCAP's most performed Christian songs of the past year.
"I am honored to be a recipient of the ASCAP Golden Note Award. Since I have been playing guitar, writing and singing for most of my life, I'm very appreciative of being acknowledged in this way," Keaggy says. "This means a lot to me and my family! Thank you to everyone for your support and well wishes. I would like to acknowledge Michael Martin and his staff at ASCAP in Nashville. Also, many thanks to my wife, Bernadette, our son, Ian Keaggy, and also Susan Heard, Holly Benyousky, Ron Davis and my publicist, Lynn McCain at McCain & Co."
Past recipients of the ASCAP Golden Note Award have included Michael W. Smith, Garth Brooks, Alan Jackson, Bob McDill, Don Williams, Lindsey Buckingham, Reba McEntire and J.D. Souther. "Phil Keaggy's influence on both the contemporary Christian and mainstream music markets is immeasurable," says ASCAP's Michael Martin. "We are very proud to honor him with the ASCAP Golden Note Award in recognition of his incredible career."
Keaggy is one of the most admired figures in music today. His fans find solace in his beautifully penned lyrics, memorable melodies and blistering guitar licks. Many musicians-both aspiring performers and seasoned professionals-have been influenced by his style. Keaggy's solo career has spanned more than 40 years and has included over 50 solo albums, both vocal and instrumental, as well as eight releases with his band, Glass Harp. A sought-after studio guitarist, Keaggy continues to sell out concerts all over the United States, with an ever-changing style that moves from rock and roll to fully orchestrated instrumental compositions.
Keaggy earned his first Dove Award in 1988 for his instrumental album The Wind and the Wheat, and won his second in 1992 for the Celtic-influenced Beyond Nature. From 1998 to 2001, Keaggy dominated the Instrumental Album of the Year category at the Doves, winning for Invention, Acoustic Sketches, Majesty and Wonder, and most recently, Lights of Madrid. For three years in a row, Keaggy was voted one of the top fingerstyle guitarists by Guitar Player Magazine readers. He has also gained a reputation as an amazing producer and engineer, producing albums and songs for such artists as Cheryl Bliss, Keith Moore, Phil McHugh, Third Season, Rachel Lanier, Gianna Jesson and Kevin Gould.
The 35th Anniversary ASCAP Christian Music Awards will also include the announcements of the Songwriter of the Year, Songwriter/Artist of the Year, Song of the Year and Publisher of the Year. The evening will feature live performances of the top five most-performed songs by the award-winning songwriters and special guests.
About Phil Keaggy:
Widely recognized for his phenomenal guitar playing as well as his vocal and songwriting prowess, Keaggy has received numerous accolades and awards for his music, including seven Dove Awards and a Grammy nomination.
Keaggy lives with his wife, Bernadette, in Nashville, TN. Keaggy's most recent CD, The Cover of Love, is available from Strobie Records. For more information on Keaggy and The Cover of Love, visit philkeaggy.com. Follow Keaggy on Facebook (facebook.com/philkeaggy) or Twitter (@Phil_Keaggy).
About ASCAP: The American Society of Composers, Authors and Publishers (ASCAP) is a professional membership organization of songwriters, composers and music publishers of every kind of music. ASCAP's mission is to license and promote the music of its members and foreign affiliates, obtain fair compensation for the public performance of their works and to distribute the royalties that it collects based upon those performances. ASCAP members write the world's best-loved music and ASCAP has pioneered the efficient licensing of that music to hundreds of thousands of enterprises who use it to add value to their business - from bars, restaurants and retail, to radio, TV and cable, to Internet, mobile services and more. The ASCAP license offers an efficient solution for businesses to legally perform ASCAP music while respecting the right of songwriters and composers to be paid fairly. With more than 450,000 members representing over 8.5 million copyrighted works, ASCAP is the worldwide leader in performance royalties, service and advocacy for songwriters and composers, and the only American performing rights organization (PRO) owned and governed by its writer and publisher members. For more information, visit ascap.com.
###
For more info on Phil Keaggy visit the JFH Artists Database.