SHOW HOPE'S RED BUS PROJECT ENGAGES OVER 14,500 COLLEGE STUDENTS TO MAKE A DIFFERENCE IN THE LIVES OF ORPHANS AROUND THE WORLD
Student-Led Mobile Thrift Store Sparks Adoption Dialogue During Spring 2013 Campaign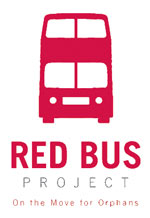 NEWS SOURCE: Rogers & Cowan
May 16, 2013
Nashville, Tenn. (May 16, 2013) - Show Hope's Red Bus Project (www.redbusproject.org) set out in the spring of 2013 on their third college campus engagement campaign. Visiting over 25 universities in the southeast and enlisting the help of thousands of volunteers, the revolutionary effort engaged and educated tens of thousands of college students on the importance of adoption. Show Hope's Red Bus Project has spread their message to over 177,000 students on university campuses everywhere and continues to initiate discussion between the students today. To date, the campaign has raised nearly $50,000 towards providing families Show Hope adoption grants, which connect orphans with their forever families.
Through intentional dialogue between college peers, the Red Bus Project campaign hopes to educate students on the global orphan crisis and urge them to take action in their own individual way. The British-style double decker bus has been converted into a mobile thrift store that travels to various college campuses throughout the school year. With adoption at the forefront of society, Show Hope's Red Bus Project brings a fresh, youthful approach to this issue and addresses it in an original and modern way.
Show Hope began this initiative with the idea that college students love to engage in social causes and knowing that having a tangible way to give back was more important to them than giving a one-time donation or sponsorship. Caleb Chapman and Chris Wheeler, Show Hope's Director of Student Initiatives, envisioned the intern-lead mobile thrift shop aboard the double decker bus that mobilized their adoption advocacy efforts. College students are enthused to participate in an individual way where they contribute personal items and raise awareness for a profound issue in our culture today.
"Everybody wants to be a part of something greater than themselves and something that inspires others," says Caleb Chapman, founding member of Show Hope's Red Bus Project. "The Red Bus Project has made this possible for thousands of students around the country! To watch what started as a dream turn into reality has been amazing, and even more, to watch students join the movement to care for orphans has been truly inspiring."
The formation of this project came to life after Emily Chapman, daughter of Show Hope's founders Mary Beth and Steven Curtis Chapman, was attending college at Baylor University and realized the significant impact that college-goers could have on kids that needed families around the world. Emily's vision was to create an effective way for them to support orphan awareness and be actively involved in the process before they graduated and became financially stable.
The Red Bus Project's main objective is to spark meaningful dialogue among college students about orphan care and to engage, equip and prepare students to be the next generation of advocacy leaders. With this in mind, they hope to launch additional efforts for further campaigns that will continue to ignite the passion for this cause and consequently show hope to orphans around the world.
About Red Bus Project
Show Hope's college program, the Red Bus Project, was launched on March 12, 2012 as a creative initiative to engage college students in the global orphan crisis. The Red Bus Project is a mobile thrift store facilitating the sale and collection of clothes to benefit orphan care. A double-decker bus serves to draw attention on a college campus. Following the bus a nationwide engagement campaign provides continual opportunities for students to speak up on behalf of orphans worldwide. These students form Red Bus Project campus groups to collectively make an even greater impact in their community and beyond.
About Show Hope
Show Hope™, a nonprofit founded in 2003 by Steven Curtis Chapman and his wife Mary Beth, restores the hope of a family to orphans in distress. From the thousands of Adoption Aid grants given, to providing medical care for more than one thousand orphans with special needs through Special Care Centers, to consecutive Red Bus Project tours in the spring and fall, to hands-on trips offered to China and Haiti, to a new artists and advocates program, Show Hope celebrates an incredible ten years of ministry in 2013 and looks ahead to an even brighter future. For more information, visit www.showhope.org.
# # #
For more info on Steven Curtis Chapman visit the JFH Artists Database.