Switchfoot Debuts "Fading West" Documentary Trailer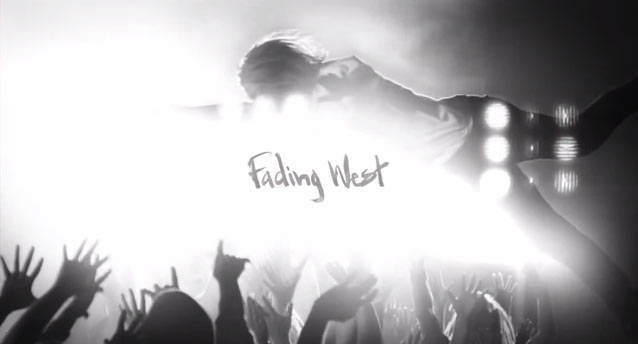 NEWS SOURCE: Switchfoot
June 26, 2013
Switchfoot has debuted the trailer for their upcoming documentary, Fading West. Read on for their official newsletter announcement...

"We couldn't be more excited to finally share these announcements with you -- after months of preparation, we're now able to release the full trailer for Fading West, our fall tour dates and the lineup for this year's Bro-Am! We can also officially say that our new album, also titled Fading West, will be in your hands this October!
FADING WEST TRAILER
The official trailer for Fading West lets you dive a bit deeper into our journey last year, following us through amazing adventures, inspiring places and some heartbreaking struggles. This is still just a taste of what's to come, though, and we absolutely can't wait to share the full-length version with you this fall! Check the tour dates below for where you can catch a screening of the film, followed by a unique, intimate performance from us -- this will be like no Switchfoot show you've ever seen!
FALL TOUR - VIP PACKAGES
This tour, we're also offering a VIP package to allow fans to dig deeper into Fading West! Tickets and VIP packages will be available shorty. With each VIP package, you get these one-of-a-kind merch items and experiences -

Meet and Greet
Special Movie Premiere Photo with the band*
Early Access to the Venue
Limited Edition, Exclusive Movie Poster (Hand-Signed)
Commemorative VIP Laminate
*All meet and greet photos will be taken by the band's photographer and uploaded to the Switchfoot Facebook/Website, along with live photos from the event and the setlist, within two days.

BRO-AM 2013
Bro-Am is always one of our favorite weekends of the year, and it's coming up next month on July 13th! Head over to Moonlight Beach in Encinitas, CA once again for incredible surfing, great food, and music from Switchfoot, Gentleman Hall, Pacific Air, 78 Violet, and Makua Rothman. As always, we'll also be holding a special charity auction night on July 12th (tickets can be purchased HERE) and the Belly Up after party onJuly 13th. This year, we're featuring Fiction Family, Alekesam, and Kelley James so grab your tickets HERE and don't miss it!
- Jon, Tim, Chad, Drew, Jerome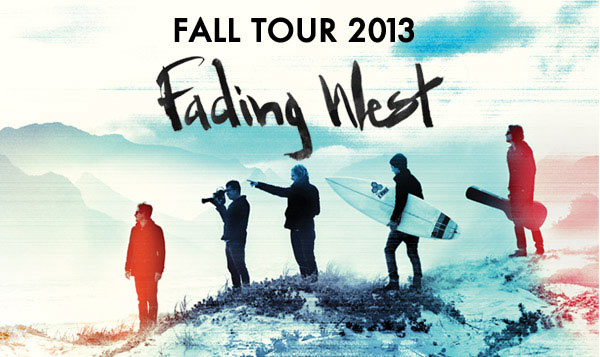 Date City Venue VIP & Tickets
09/20/2013 St. Louis, MO USA Missouri Baptist University
09/21/2013 Kansas City, MO USA Midland Theatre
09/22/2013 St. Paul, MN Northwestern College - Maranatha Hall
09/23/2013 Minot, ND Minot State University
09/25/2013 Chicago, IL USA Copernicus Theatre
09/26/2013 Des Moines, IA USA Hoyt Sherman
09/27/2013 Mt. Olive, NC USA Mt. Olive College
09/28/2013 Grand Rapids, MI Calvin College- Hoogenboom Center
10/01/2013 Nashville, TN USA Franklin Theatre
10/02/2013 Fort Wayne, IN USA Indiana University of Ft. Wayne
10/03/2013 Cincinnati, OH USA The Underground
10/04/2013 Detroit, MI USA Royal Oak Music Theatre
10/05/2013 York, PA USA Penn State
10/06/2013 Glenside, PA USA Keswick Theatre
10/08/2013 Boston, MA USA Wilbur Theatre
10/09/2013 New York, NY USA The Gramercy Theatre
10/10/2013 New York, NY USA The Gramercy Theatre
10/18/2013 Elizabeth City, NC USA Mid Atlantic Christian University
10/19/2013 Elkins, WV USA Davis Elkins University
10/20/2013 Atlanta, GA Center Stage
10/23/2013 Vero Beach, FL USA Vero Beach PAC
10/24/2013 Jacksonville, FL The Florida Theatre
10/26/2013 Houston, TX USA Reliant Arena
10/27/2013 San Antonio, TX USA Laurie Auditorium - Trinity University
10/28/2013 Waco, USA Baylor University
10/29/2013 Lubbock, TX USA City Bank Auditorium
10/31/2013 Denver, CO USA Colorado Christian University
11/01/2013 Aspen, CO USA Belly Up Aspen
11/02/2013 Albuquerque, NM USA Lobo Theatre
11/03/2013 Phoenix, AZ Grand Canyon University Arena
11/05/2013 San Diego, CA USA Balboa Theatre
11/06/2013 Hollywood, CA USA The Fonda
11/07/2013 Santa Cruz, CA USA Rio Theater
11/08/2013 Santa Barbara, CA USA The Luke Theater
11/09/2013 Chico, CA USA El Rey Theatre
11/13/2013 Eugene, OR USA McDonald Theatre
11/15/2013 Seattle, WA Moore Theatre
11/16/2013 Newburg, OR USA George Fox University
11/17/2013 Yakima, WA USA Capitol Theatre
11/18/2013 Missoula, MT USA University Theatre (University MT Campus)
11/23/2013 Longview, TX Le Tourneau University- Belcher Center
11/24/2013 Abilene, TX USA Abilene Christian University
# # #
For more info on Switchfoot visit the JFH Artists Database.