PHOTO RELEASE: ATLANTIC RECORDS CELEBRATES SKILLET'S RIAA AWAKE PLATINUM CERTIFICATION AND RISE LAUNCH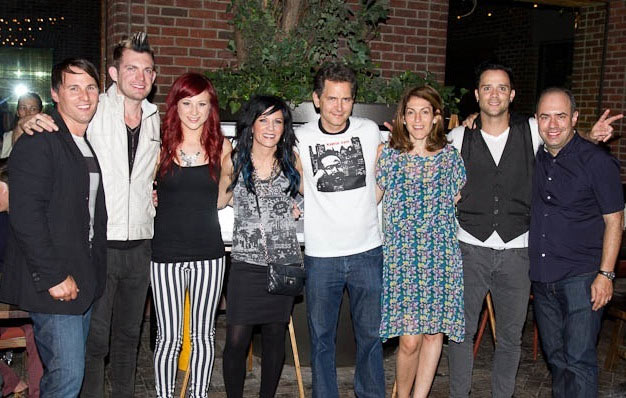 (L to R): Zachary Kelm (Q Management), Seth Morrison, Jen Ledger, Korey Cooper, Craig Kallman (Atlantic Records Chairman/CEO ), Julie Greenwald (Atlantic Records Chairman/COO), John Cooper and Pete Ganbarg (Atlantic Records EVP and Head of A&R) (Photo Credit: Grayson Dantzic)
NEWS SOURCE: The M Collective
July 1, 2013
Nashville, Tenn. (July 1, 2013) - Atlantic Records band Skillet celebrated the release of their critically acclaimed project RISE last week in New York. In honor of the two-time GRAMMY®-nominated band, Atlantic Records hosted a party at New York's Hudson Hotel to commemorate the band's new project and the RIAA Platinum certification of their 2009 release AWAKE and their hit single "Monster." Attending the event festivities included Atlantic Records' Craig Kallman (Chairman/CEO), Julie Greenwald (Chairman/COO) and Pete Ganbarg (EVP/Head of A&R). Adding to the platinum honors were the RIAA Gold certifications for the band's singles "Hero" and "Awake & Alive."
[Get Connected with Skillet]
Website // www.skillet.com
Facebook //www.facebook.com/skillet
Twitter // www.twitter.com/skilletmusic
# # #
For more info on Skillet visit the JFH Artists Database.