DARRELL EVANS PREMIERES LYRIC VIDEO FOR HIS SINGLE, "UNTO THE KING"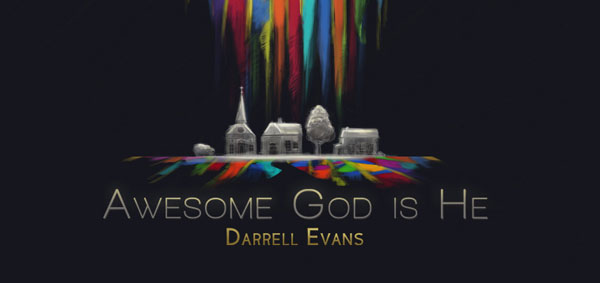 NEWS SOURCE: DREAM Records
July 25, 2013
Los Angeles, CA (July, 2013) Worship artist, Darrell Evans premiered his brand new lyric video for his single, "Unto The King" today on the DREAM RECORDS YouTube Channel. The single, which was serviced to AC Radio this week, is his first single off his highly anticipated album titled, Awesome God Is He, coming out September 24th. Darrell recorded his new album with producer, Michael Rossback (Gungor) in Colorado Springs, CO. The album will be available for pre-order on iTunes starting August 13th where fans will be able to have "Unto The King", sent to their music players right away upon purchase.
Darrell Evans will hit the road this fall, headlining a series of tour dates. For more information about Darrell head on over to: www.DarrellEvans.com and www.DreamRecords.org.
Check out the "Unto The King" lyric video here:
http://www.youtube.com/watch?v=qJJy8Dko-4Q
ABOUT DREAM RECORDS
What do you think of the song? We'd love to hear your thoughts. DREAM was founded in 2008 to provide artists with a genuine approach to how real artist development should be done. By allowing for a partnership as a business model, Dream's artists empower themselves to develop and carry out a real vision for their lives as they affect other people's lives with their music and message. Incorporating social media, press, radio and touring it's allowing it's artists grow together as a family.
###