SHOW HOPE SANCTIONS AUGUST WITH ADOPTION AID FOCUS

Month-Long Blog Series Highlights the Vinyard Family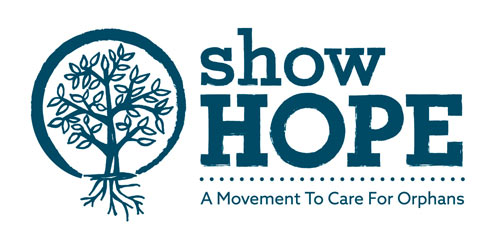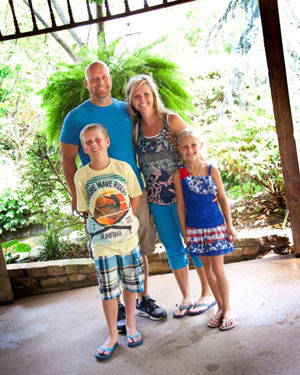 NEWS SOURCE: Rogers & Cowan
August 1, 2013
Nashville, Tenn. (August 1, 2013) - Show Hope™, a nonprofit orphan care ministry founded by GRAMMY® award winning
Steven Curtis Chapman
and his wife Mary Beth, has designated the month of August as "Adoption Aid Month." As this annual focus continues to promote a greater awareness and generate additional funding, the organization hopes to raise significantly more funds by August 31 to restore the hope of a family to even more waiting children around the world.
"Since Show Hope's inception ten years ago, monetary donations to the Adoption Aid program have helped to provide more than 4,000 waiting orphans in 50+ countries worldwide with forever families through financial grants. Yet, far too many orphaned children are still waiting for a forever family," said Executive Director Scott Hasenbalg, Show Hope. Approximately 1,000 families apply annually to Show Hope for adoption assistance. These families are willing to welcome a child into their home, but they are unable to afford the high cost, which averages from $25,000 to $45,000 per adoption. Due to the lack of funding, Show Hope has been forced to turn away more than 8,000 grant requests since the organization was founded in 2003.
Show Hope Adoption Aid grants have made it possible for countless families to overcome the financial barrier of adoption. In celebrating 10 years of orphan care, Show Hope has helped transform the lives of thousands of orphans who have come home to forever families.
Brad and Holly Vinyard's gripping story is similar to many of the families that apply for an adoption aid grant through Show Hope. As they wrote in the opening of their grant application cover letter, God first gave them a desire to adopt when they met a child that changed their lives.
"It was a hot day. Flies were swarming everywhere, trying to find the source of the stench that accosted me. A small child with a large deformed belly and a great big smile sat on my lap, not wanting to leave. Honestly, I didn't want to leave him either."
"Ten years ago we began this ministry because the need far outgrew what we were blessed to do by ourselves," said President, Mary Beth Chapman." The Vinyard family is one of countless families who have applied for an adoption grant through Show Hope. Together, we can help them achieve their goal of welcoming home a waiting child and becoming that child's forever family."
As part of the month-long focus, The Vinyard's will share their heartwarming journey through a featured blog series that is set to launch on August 1. By sharing personal insights, the blog's theme will center on Adoption Aid. In the past, Show Hope has hosted fundraisers and other special events in August to generate the needed funding. You can view the first blog at www.showhope.org/vinyard.
With two children, Preston, 9 and Lydia, 7, Brad and Holly Vinyard overcame many challenges before God put their family in a position to provide an orphan with a forever family. Brad served as a youth minister for over 10 years after battling cancer at the young age of 18, while Holly served as a missionary oversees for many years.
Show Hope has had many significant accomplishments since their founding ten years ago. With the generous support of many, they have helped 4,000 orphans find adoptive families by awarding financial grants, and they have also provided life-giving medical care to more than 1,000 orphans with special needs. Show Hope currently has four Special Care Centers in China, including their flagship care center Maria's Big House of Hope, which provides the highest level of medical care for these children. In addition, they have helped lead the charge to advocate for orphan care and adoption awareness as well as save the Adoption Tax Credit, along with other groundbreaking initiatives. This life-changing impact has been made possible thanks to the generosity of tens of thousands of donors and sponsors. "Adoption Aid Month" in August is also great way to lead into National Adoption Awareness Month in November. For more information, or to donate, visit www.showhope.org and www.showhope.org/restore-hope/adoption-aid.
About Show Hope
Show Hope™, a nonprofit founded in 2003 by Steven Curtis Chapman and his wife Mary Beth, helps to restore the hope of a family to orphans around the world. From the thousands of adoption aid grants given, to providing medical care for more than 1,000 orphans with special needs, to consecutive Red Bus Project tours in the spring and fall, to hands-on trips offered to China and Haiti, to conferences and resources the equip foster and adoptive families, to a new artists and advocates program, Show Hope celebrates an incredible ten years in ministry in 2013 and looks ahead to an even brighter future. For more information, visit www.showhope.org.
###
For more info on Steven Curtis Chapman visit the JFH Artists Database.