GRAMMY-NOMINATED ARTIST NATALIE GRANT TO PERFORM AT 50th ANNIVERSARY
"LET FREEDOM RING" COMMEMORATION AND CALL TO ACTION
Soledad O'Brien and Hill Harper to Emcee

Oprah Winfrey, Congressman John Lewis and Jamie Foxx to Speak; LeAnn Rimes, BeBe Winans to Perform Alongside Grant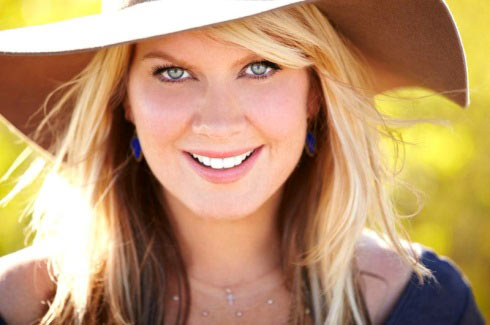 NEWS SOURCE: Rogers & Cowan
August 26, 2013
WASHINGTON - March on Washington Coalition announced today that Grammy-nominated, five-time Dove Award winning Female Artist of the Year Natalie Grant will perform at the 50th Anniversary "Let Freedom Ring" Commemoration and Call to Action event at the Lincoln Memorial on August 28, 2013. Pop music artist LeAnn Rimes, Gospel R&B singer BeBe Winans and others, are also scheduled to perform at the event to commemorate the historic speech delivered by Dr. Martin Luther King, Jr. in 1963.
Congressman John Lewis, who spoke at the March on Washington in 1963, will be speaking at the event, along with broadcast journalist and actress Oprah Winfrey and Oscar and Grammy Award winner Jamie Foxx, actor Forest Whitaker, among others.
"My father wanted his 'I Have a Dream' speech to inspire us to celebrate our common humanity," said King Center C.E.O. Bernice A. King. "Together with people across America and the world, we will pause to affirm the unity of people of all races, religions and nations, celebrating the anniversary of my father's speech with moments of reverence, moments of introspection and moments of joy."
Additionally, President Barack Obama and former Presidents Bill Clinton and Jimmy Carter will deliver remarks and honor Dr. Martin Luther King, Jr.'s call to "Let freedom ring" by ringing bells at 3:00 p.m. EDT, a half-century to the very minute after Dr. King delivered his historic address. Groups across the country will also pause to mark the 50th anniversary of Dr. King's speech by ringing bells at 3:00 p.m. EDT.
Soledad O'Brien and Hill Harper with emcee the Let Freedom Ring Commemoration and Call to Action event that will place from 11:00 a.m. - 4:00 p.m. ET at the Lincoln Memorial on August 28. For more information on the 50th Anniversary March on Washington 'Freedom, Jobs, Peace and Social Justice,' please visit www.mlkdream50.com.
About Natalie Grant
As a Grammy Nominee, multiple GMA Female Vocalist of the Year award-winner and the top-selling Adult Contemporary female solo artist in 2005, 2006 and 2008, Natalie Grant is among a select number of artists to have achieved a formidable foothold at mainstream media and radio and has proven to be a triple-threat success as powerhouse vocalist, heart-gripping songwriter and charismatic performer in concert. With the advent of her 2005 breakthrough album, Awaken, being certified gold by RIAA, her chain of success led to GMA Female Vocalist of the Year Awards for four consecutive years (2006-2009) with a return 5th win in 2012. Grant balances all of these endeavors with her greatest calling-as a wife, and mother of three. Grant is gearing up for the release of her highly anticipated album, Hurricane on October 15, 2013 from Curb Records.
- ### -
For more info on Natalie Grant visit the JFH Artists Database.