Skyhook's Pnuema: A Worship Project Debuts at #10 on iTunes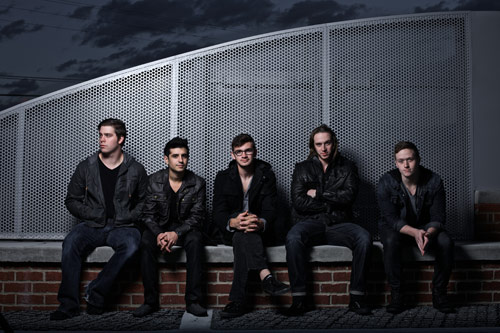 NEWS SOURCE: Cicione PR
October 23, 2013
NASHVILLE, TN - October 23, 2013 - Alternative rock/worship act, Skyhook, released a new record yesterday. Pnuema: A Worship Project features seven songs recorded with producer Matt Arcaini (Disciple, Icon for Hire, Sent by Ravens), with the desire to create an inviting atmosphere of worship for fans. The record debuted at #10 on the Christian & Gospel charts yesterday. The first single, "Your Love," streamed on Indie Vision Music last week and received 500 hits in less than one day.
"This worship project is such a reflection of who we are in this season both audibly and spiritually," says lead vocalist Dane Allen. The band spent this past year leading worship at youth groups, church services and conventions, in addition to performing original songs of their 2012 release, Raise the Stars. From these times of worship came the inspiration for Pnuema.
Each track showcases the passionate, melodic sound Skyhook is known for, laced with catchy hooks, powerful vocals and edgy riffs. It evokes emotion and vulnerability as the songs run seamlessly together. The band strives to focus on four principles: "Love is what drives us to create, to influence, and to worship," Dane shares. "These are the four main actions that we want to identify our art with. You can't have one without the others."
Propelled by immediate positive feedback and sales, Pnuema is poised to make waves well throughout the year and into 2014. Skyhook will continue to play shows and release engaging content. For updated tour dates, check out www.skyhooktheband.com.
About Skyhook:
Formed in 2010 in the suburbs of Nashville, Tennessee, Skyhook is a pop/rock/worship band dedicated to creating innovative and inspiring music. They've performed at conventions with 15,000 attendees and rocked venues across the South East, including the Assembly of God National and State Conventions. Their first full length, Raise the Stars, debuted in the Top 10 on iTunes its first day out. Their latest effort, Pnuema: A Worship Project dropped on October 22, 2013. To follow the band, head over to www.facebook.com/skyhooktheband or www.twitter.com/skyhooktheband.