Birmingham Band The Indelible Project to put New Testament to Music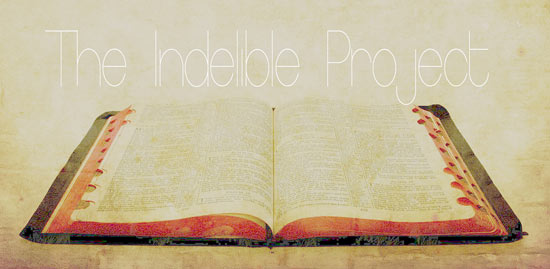 NEWS SOURCE: The Indelible Project
November 4, 2013
Birmingham, AL - The Indelible Project is officially announcing the release their debut album, James on November 1, 2013. The album puts the Book of James in the Bible to music and is free to download from Noisetrade.com and is also available in mainstream outlets such as iTunes and Amazon. The official title is James (feat. Taylor McCall).
In an effort to help with the memorization of scripture, they are looking to inspire churches all over the world to play this album for their local church communities. The Indelible Project will be touring all throughout the year.
When asked to describe The Indelible Project in a few words, band leader Taylor McCall said, "It is a soundtrack to the Word of God." Band member Rob Lee added that the Indelible Project is, "A musical project to promote the Word being hidden in our hearts and sung over us."
The Indelible Project is a pursuit in offering a tool to the church that truly works. Their goal is to write the New Testament scriptures to music starting with the book of James. By using the power of lyric and melody, they hope to help men, women, and children of all ages truly hide the word of God in their hearts.The group is already working on several other books from the Bible with an undetermined release date.
The Indelible Project is based in Birmingham, AL. For more information visit their website at http://www.indelibleproject.com. Music can be downloaded at http://noisetrade.com/indeliblepublishing/james. You can also follow us on Twitter @indeliblepub and facebook.com/TheIndelibleProject
###