SANCTUS REAL, KUTLESS AND PETER FURLER JOIN
LUIS PALAU AND NICK HALL FOR
'THE REASON' CHRISTMAS TOUR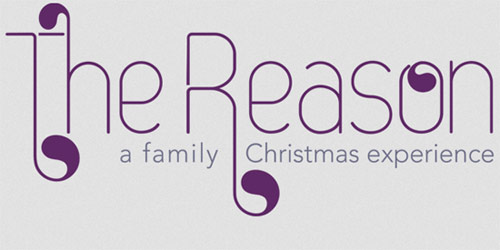 NEWS SOURCE: Turning Point PR
November 25, 2013
MINNEAPOLIS - "The Reason," a family Christmas experience featuring top artists and speakers, is slated to hit 14 West Coast and Midwest cities this December. Presented by PULSE Outreach and headlined by Sanctus Real, Kutless, Peter Furler and leading evangelists Luis Palau and Nick Hall, among others, "The Reason" tour will unite music and storytelling with a clear presentation of the Gospel.
Kicking-off December 5 in Boise, Idaho, the West Coast leg of the tour will feature a message from Luis Palau, Andrew Palau or Reid Saunders, as well as music from Kutless, worship leader Dave Lubben, and Hannah Glavor and the Family Band. "The Reason" West Coast will also hit Seattle, Portland and Spokane, Washington.
In addition, the tour is slated to visit 10 Midwest cities this year. With music from Sanctus Real, Peter Furler, and Amena Brown, as well as a message from PULSE Outreach founder and chief communicator Nick Hall, "The Reason" Midwest launches December 6 in Grand Forks, North Dakota, and will be presented in Chicago, Minneapolis, Milwaukee, and Fargo, North Dakota, among other cities, before concluding December 19 in Aberdeen, South Dakota.
"Christmas is filled with good things worth celebrating, but if we're not careful we can let good things crowd out the Greatest One of all," says Nick Hall, PULSE Outreach founder and chief communicator. "'The Reason' is for everyone. It's an experience filled with music, humor, stories and a message about Jesus-the True Joy to the World."
Hall founded PULSE Outreach in 2006 as a student at North Dakota State University. The student-led initiative has since spread to over 30 college campuses and dozens of communities across the nation and is one of the fastest growing youth evangelistic movements in America. PULSE encompasses student prayer gatherings, evangelism training, outreach events, and RESET Movement, a groundbreaking three-year initiative aiming to bring the Gospel to more students and young adults in this country than ever before.
One of the emerging Christian leaders of this generation, Hall is the featured speaker on NewSong's Winter Jam 2013 and 2014 Tour Spectaculars, the #1 tour in the world for the first quarter for three consecutive years. He is also a partner evangelist with the Billy Graham Evangelistic Association (BGEA) and the Luis Palau Association through festivals and training events. Hall has emceed multiple BGEA "Rock the River Tour" events, and in 2010 was among 4,000 international delegates invited to attend The Third Lausanne Congress on World Evangelization in Cape Town, South Africa.
For further information on "The Reason" tour and a complete list of dates, visit thereasonchristmas.com, pulsemovement.com
For more info on Sanctus Real visit the JFH Artists Database.
For more info on Kutless visit the JFH Artists Database.
For more info on Peter Furler visit the JFH Artists Database.