Switchfoot Release Second "Backstage EP" With 2013's Annual Holiday Packages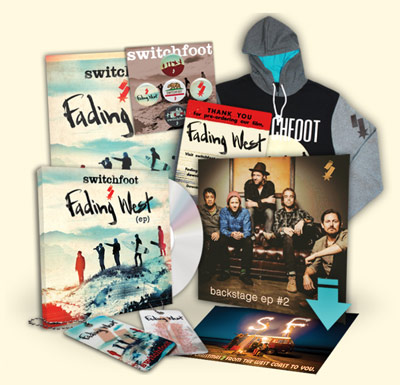 NEWS SOURCE: Jesusfreakhideout.com / Switchfoot
November 25, 2013
Each year for some time now, Switchfoot has offered exclusive holiday merch packages from Switchfoot.com that include exclusive CD or DVD releases fans can't get anywhere else. Last year they released their first 3-song Backstage EP on CD and this year they're following it up with a digital sequel, Backstage EP #2.
About the release, bassist Tim Foreman writes, "This year's backstage EP was recorded in a backstage bathroom (awkward?) in Lubbock, TX. It doesn't get more "backstage" than that! It was actually chosen for its fine acoustics, and as awkward as the recording process might have been, we think it turned out sounding pretty great. If you listen carefully, you can even hear the janitor walk in on the session. I've never seen someone leave the room so quickly. We also included a live recording from one of our favorite moments from the fall Fading West tour, a true California campfire sing-a-long, with everyone huddled around just one microphone at the front of the stage. We hope you dig it!"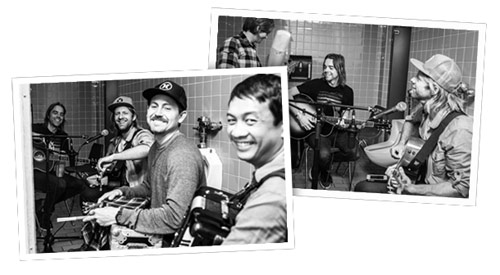 Click here to see all of the holiday packages being offered.
Backstage EP #2 Track listing:
Faust, Midas, and myself (backstage acoustic)
Only Hope (backstage acoustic)
Hello Hurricane (live, recorded around 1 microphone in Charlottesville, VA during the Fading West tour)
For more info on Switchfoot visit the JFH Artists Database.