Saving Grace Release "Ablaze" from The Urgency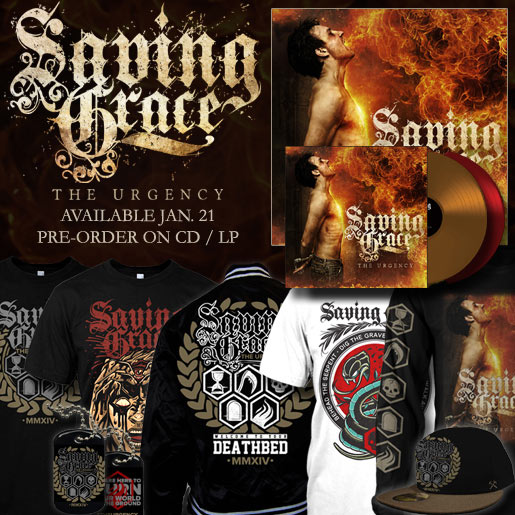 NEWS SOURCE: Facedown Records
December 16, 2013
Saving Grace have released the official first single and lyric video for "Ablaze", a song from the upcoming album The Urgency.
Lyrically touching on the ever-present Fire of God inside each one of us Vasely Sapunov, guitarist and lyricist for "Ablaze," explains:
"We are born with a fire inside of us. The enemy of our souls, the world and our flesh constantly seeks to stifle this fire and to imprison us through moral, emotional and spiritual corruption, yet this fire yearns to be released.
Through worship, through struggle, through a real, unadulterated relationship with the creator of Heaven and Earth, we are destined to burn for His glory. We are called to be salt and light and to make disciples of all people and nations. Our desire is to set the world ablaze with the living word of God and the fire of the Holy Spirit."
"The Urgency" will be out January 21 and the band has comissioned some exciting new merchandise for the pre-order bundles which are available now.
Check out the video for "Ablaze" here: http://youtu.be/rx_mwjwX5t8
####
For more info on Saving Grace visit the JFH Artists Database.