American Idol Finalist Jeremy Rosado To Release New Single "Hope for Tomorrow" To Support Relief Efforts in the Philippines
Proceeds of Song Destined for Global NGO Project HOPE To Provide Medical Assistance and Rebuild Health System in Remote Areas of Typhoon-ravaged Philippines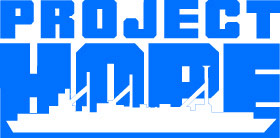 NEWS SOURCE: Bozeman Media
January 9, 2014
Millwood, VA (January 9, 2014) - American Idol finalist Jeremy Rosado always knew his faithful Philippine fans would be there in his hour of need -- now he is there for theirs. Rosado and AIC Records debut a new single, "Hope for Tomorrow," on January 14 with proceeds going to Project HOPE's typhoon disaster relief efforts in the Philippines, where Rosado has long felt the love of his largest fan base.
Rosado says it's time for him to give back to the Filipinos who helped propel him forward on American Idol and into a successful career as a recording artist.
"I don't forget the people who supported me through my journey of American Idol," said Rosado. "Their encouragement gave me strength and got me to where I am today. They gave me a brighter future, and I want to do the same for them."
Rosado received thousands of messages of support from fans in the Philippines through Facebook, Twitter and custom videos during the competition, and they remain among his most loyal fans today.
Hope for Tomorrow will be available to download on iTunes on January 14 and each purchase means medicine and supplies for millions of people still suffering after Typhoon Haiyan. "This song is about finding the strength for a new beginning, no matter how hard it might be," said Rosado.
Virginia-based NGO Project HOPE has been deploying medical volunteers to remote Panay Island in the Western Visayas region and the Camotes Islands surrounding Cebu in the Philippines. Project HOPE has also delivered over $2.3 million in donated medicines, generators, First Aid kits, and surgical equipment. The NGO is operating in typhoon-hit areas still struggling without electricity and running water.
"We are honored to have Jeremy's generous and heartfelt support. Jeremy is truly delivering hope through his lyrics and support of HOPE volunteers who are providing lifesaving care for the people of the Philippines. There's still much work to be done in the Philippines to rebuild health facilities and strengthen communities devastated by this epic disaster," said John P. Howe III, President and CEO of Project HOPE.
Project HOPE has played a crucial role in saving lives in regions hit by natural disasters over much of the last decade, in Haiti, Indonesia, Japan, China and other parts of Southeast Asia.
Rosado ultimately chose to partner with Project HOPE because of its legacy of providing health care to underserved communities. The NGO first arrived in the region over 50 years ago, aboard the SS HOPE, the first peacetime hospital ship. Project HOPE currently has health education programs in the region and worldwide.
"I trust Project HOPE's legacy of disaster relief and I want to help the organization provide long-term sustainable health care for families traumatized and suffering from health problems because of Typhoon Haiyan. I want the song to inspire people to have hope long after the public's interest in the crisis starts to fade," said Rosado.
Rosado knows something about perseverance himself. He auditioned for four Idol seasons before finally landing a spot in the competition. There, he stole the heart of judge Jennifer Lopez -- who dubbed him "Jer-Bear" and brought him back as her wildcard and into the top 13. Since the show ended, Rosado released his first indie EP in April 2013, and appeared on Live! With Kelly, The Today Show, and Good Morning America. Rosado is scheduled to release his first full album for AIC Records in the spring of 2014.
Before rising to fame, Rosado, 21, grew up in Valrico, Florida. He found his passion for music singing in his church's choir, impressing his family and community with his voice. He spent his free time working as a front desk clerk at an infectious diseases doctor's office, not the best job for someone with a germ phobia. His co-workers were just as supportive. During American Idol, his family, church community, and co-workers would gather at a local bar to cheer Rosado on, wearing T-shirts sporting his face.
"My family and hometown were my rock throughout the competition. My family always supported my singing career, but seeing the entire town coming together and supporting me was a blessing," says Rosado. "I really do see the entire world as one family, and family helps each other when times are tough. I now have the platform and ability to help my family on a large-scale. Why would I pass up that opportunity?"
About Project HOPE
Founded in 1958, Project HOPE (Health Opportunities for People Everywhere) is dedicated to providing lasting solutions to health problems with the mission of helping people to help themselves. Identifiable to many by the SS HOPE, the world's first peacetime hospital ship, Project HOPE now provides medical training and health education, as well as conducts humanitarian assistance programs in more than 35 countries. www.projecthope.org