GOTSOUL MUSIC ANNOUNCES RELEASE DATE FOR SOUL CUTZ VOL. 2 COMPILATION
First single "He's Alive" available on NoiseTrade
Click image below to download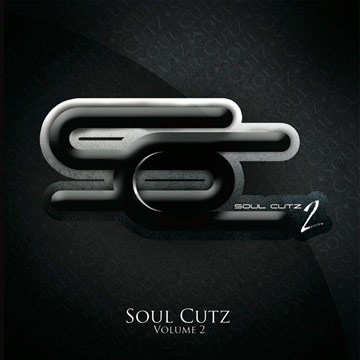 NEWS SOURCE: Gorilla PR
January 15, 2014
(Nashville, Tenn.) January 15, 2014 - Minnesota-based GotSoul Music has announced the official release date for Soul Cutz Vol. 2, an urban compilation project featuring eight diverse artists from across the country. The list of featured artists includes Mahogany Jones, M.O.G., Tryenyse Jones, Exoduz, A.P., Godzsun, Soulyrik and Julian. The album is set to release on February 25, 2014, and will be available on iTunes, AmazonMP3, Google Play and various other digital retail sites.
GotSoul Music producer Julian Montgomery hand-picked seven gifted artists including both rappers and singers. The goal was to bring together a collection of artists who rep the Kingdom and have the ability to collaborate well with others to record a creative, meaningful project. The completed work features eleven smokin' hot Hip-Hop and R&B tracks in total, transitioning seamlessly between bangers, ballads and slow to mid tempo grooves. Julian, who also appears on three songs in the role of artist, states, "This is the most excited I've been about a project. From inception to completion, the album took nearly two years to complete. And the final product is amazing." He continues, "It's been an incredible experience working with each artist, and to see the collaboration between everyone involved makes me proud to be a part of something this special."
The featured song and first single from the album is "He's Alive" by Soulyrik featuring A.P., a native of New Orleans, LA. The song is a true collaborative effort in regard to both the song and the music video. From writing to recording and filming the music video, the team came together and fed off each other's creative energy to assemble a whole greater than the sum of its parts. The single will be available for purchase on iTunes beginning January 28th or as an Instant Gratification track for those who purchase the album in full.
ALBUM TRACK LISTING:
1. SC2 Intro by Julian
2. He's Alive by Soulyrik (feat. A.P.)
3. Motion Picture by M.O.G. (feat. Julian)
4. Never by Tryenyse Jones (feat. Godzsun)
5. Fly by Exoduz (feat. Soulyrik)
6. Keep Runnin' by Julian
7. To Whom It May Concern... by Mahogany Jones (feat. Tryenyse Jones)
8. Lift My Hands by Julian
9. I'm Good by A.P. (feat. Soulyrik)
10. Fight Back by Godzsun
11. SC2 Cypha (feat. A.P., Exoduz, Godzsun, Julian, Mahogany Jones, M.O.G., Soulyrik and Tryenyse Jones
Click here to view the "Soul Cutz Vol. 2" album promo video on YouTube!