Pillar Launch Kickstarter Campaign To Fund Brand New Album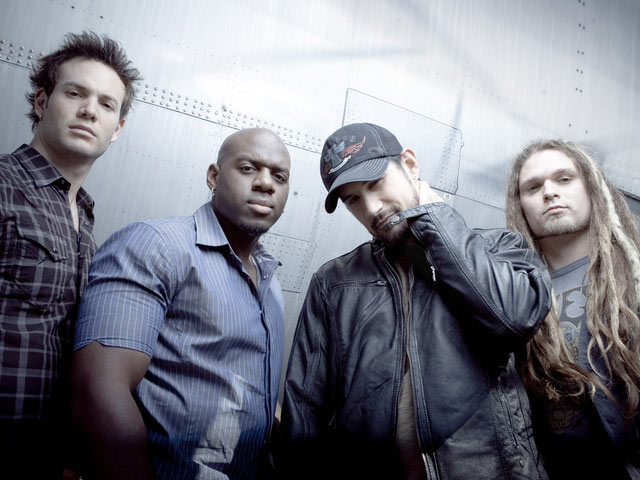 NEWS SOURCE: Jesusfreakhideout.com
January 17, 2014
Rock band Pillar announced in October of 2012 that they were reuniting the classic Fireproof/The Reckoning-era band lineup to create an all-new studio album. However, fans wondered what was up when 2013 came and went and all they received was a Christmas cover song. However, Pillar has not stopped releasing signs (via social media) that the band is still actively pursuing this new project and today the band has finally debuted a brand new Kickstarter campaign to fund the record. The projected release time is August of this year.
About the project, Pillar writes, "Pillar classic – Rob, Noah, Lester, and Kalel – are reunited and crafting a new record to unleash in 2014!"
The full Kickstarter posting is below:

God brought a handful of unlikely men together back in 1998 in Hays, KS to form the early version of what became the Pillar you now know. Throughout the last 15 years YOU (our friends and fans from all over the world) have supported us relentlessly. Your love, prayers, and encouragement have blessed each of our lives in ways you will never know. We thank each of you for the impact you've had on Pillar and us individually. There is nobody else we would rather partner with for the making and releasing of this new record than you. Rob, Noah, Lester, and Kalel are back together. Reunited! Through this Kickstarter campaign we can stand together on the frontline and drop the first Pillar record in 5 years with our classic line-up.

We want to release this 7th full-length record a little differently. This is the first time since 1999 that we've been independent (not signed to a contract). The music landscape has changed so much since we started. We feel called to take advantage of being independent and partner with you, the people who believe in us most, to release his new record. Pillar and Kickstarter have joined forces to get you involved at the highest level of "making records", specifically our new record. We've put together exclusive pre-order offers that put new Pillar music in your hands before anybody else, and other down right rad packages that are only available here. Your financial support will help us get into the studio and release this new record. If we raise more than our goal of $50,000 it will allow us to record more songs, make legit music videos, bomb radio, perform and more.

The writing process has already begun. The forge is hot and the metal is taking shape. We've been posting regular video updates of the process and will continue doing so. If you haven't seen and heard what we have been up to you better get on it (www.youtube.com/pillartv)! The plan is to release this sucker in early fall. We will keep you all posted every step of the way.

Our personal "Vision" for this new record and era of Pillar involve these key words: Inspire, Humility, Serve, Hope, Restoration, Integrity, Excellence, Honor, and Trust. We pray that these words will define us as men, shape our music, and extend to all of you through Pillar. This is the core of what we are inviting you to be apart of. Please share this news with all your friends. Thank you again for all your amazing support through the years.

United We Stand,
Rob, Noah, Lester, and Kalel
Visit their Kickstarter page for all the details!
For more info on Pillar visit the JFH Artists Database.