PATTON HOUSE ENTERTAINMENT ANNOUNCES
OPEN CALL AUDITIONS FOR TALENT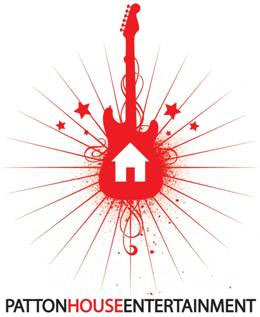 NEWS SOURCE: Patton House Entertainment
February 11, 2014
(Nashville, Tennessee) – February 11, 2014 – Andrew Patton, President of Patton House Entertainment, today announced the second worldwide search for some of the brightest and strongest new talent.
Applications are being accepted online at https://thephe.com/auditions.html and will close in late March. The search is looking for both male & female solo artists aged 17 – 22 who desire to perform, entertain, and share ministry with churches and venues around the globe. Invitation only live auditions will take place in Nashville, April 24 – 25, 2014.
"Our company has had the opportunity to create and develop some amazing talent through the years," says Patton. "From signing Rush Of Fools in 2006, to breaking The Rhett Walker Band in 2012, and creating and launching 1 Girl Nation in 2013, our team continues to be focused on finding the best young musicians to bring to the forefront of radio and touring worldwide." In 2012, PHE hosted their first open auditions, which resulted in more than 120 artists submitting their works and resulted in the creation of the 5-member all-girl pop group, 1 Girl Nation.
About Patton House Entertainment
Andrew Patton started Patton House Entertainment in 2005, following several successful years of heading radio promotion for Word Records and Provident Label Group. Patton broke the record for the most consecutive #1 singles with Point Of Grace, and helped to re-launch Randy Travis' career in the Christian and mainstream markets. When he realized the void for providing an artist development approach to management, he branched out on his own and launched Patton House Entertainment. The company represents clients including Essential Records band Rush Of Fools, Reunion Records new artist 1 Girl Nation along with development acts The Highlites and Ava Davis. Patton House Entertainment is a full service company providing personal management, marketing and promotions, consultation, touring and publishing services to a wide range of clients and businesses. The Patton House team brings more than 30 years of experience in multiple facets of the entertainment world, offering world-class work and opportunities to their clients. More information on the company can be found online at www.thephe.com.