SHOW HOPE CONTINUES TO EMPOWER THE YOUNGER GENERATION WITH POPULAR STUDENT INITIATIVES DIVISION
Highlighting The Movement Club Throughout February, This High School Based Program Is Making Waves Across The U.S.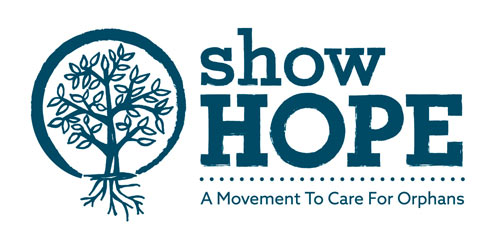 NEWS SOURCE: Merge PR
February 24, 2014
February 24, 2014 - Franklin, Tenn - When Show Hope™ opened its doors ten years ago, they recognized the importance of an intergenerational movement. During this past decade, they have committed to utilize and empower the younger generation during their formative years where worldviews are shaped and values are established. This commitment led to the 2010 launch of Show Hope's Student Initiatives, which encompasses The Movement Club for high schools as well as the Red Bus Project for college students. In just over three years, more than 15,000 students have been empowered to care for orphans through these programs!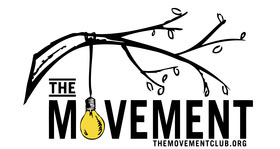 Along with The Movement Club and Red Bus Project, students are participating in other ways, such as becoming Show Hope sponsors, raising funds as adoption advocates, and going overseas on Show Hope short-term trips. Throughout this movement to care for orphans, Show Hope is excited to see how the younger generation is leading the charge to show hope to those in need. During the month of February, Show Hope is excited to highlight the high school-focused program, The Movement Club.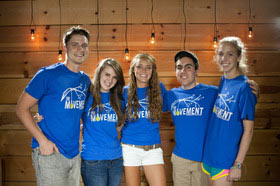 The Movement is a group of student-led, orphan care service clubs found in numerous high schools across America. The program began when a group of high school students in Tennessee wanted to reach their peers to "be the difference" in the life of an orphan.
With a vision to help raise awareness of the orphan crisis to as many high school students as possible, The Movement also equips and provides students with the inspiration, knowledge, skills, encouragement, and resources needed to care for orphans around the world. Each semester, the clubs perform service projects to benefit orphans and vulnerable children locally or globally. The Movement Clubs are quite unique as Show Hope it is the only organization establishing orphan care clubs in high schools nationwide. To date, there are 21 clubs across the U.S. with plans to open more in the coming years.
Two high school students from Franklin, Tennessee, Emily Suttle and Julia Minucci, both lead their school's Movement Club and have already made a huge difference in the lives of orphans. They recently put on Concert For A Cause, a local benefit concert that raised close to $1,000 for the Tennessee Baptist Children's Home.
"Show Hope has provided such an amazing opportunity for students to become involved with orphan and foster care," shares student Emily Suttle. "The Movement has allowed me to use my heart for orphan care and in turn let me serve others. After working with the Student Initiatives branch of Show Hope for several years, I have been introduced to so many amazing people who all have such a heart to care for orphans. Without their support and encouragement, our impact on orphans and foster care children would never have been this widespread!"
Julia Minucci adds, "Working with the Show Hope Student Initiatives and the Movement Club has been an incredible experience in my life. I have learned about being a leader in my school and community while caring for orphans and foster care children. Emily and I have been extremely encouraged and supported by the team at Show Hope. I believe that when students come together for an incredible cause, something magical happens."
You can click here to find out how to start a club in your area, or visit showhope.org/students. For general information about The Movement Club, visit:
# # #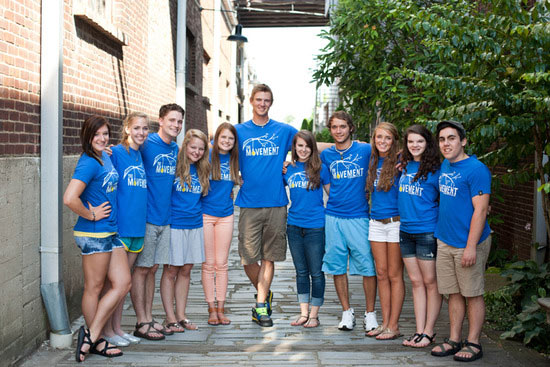 For more info on Steven Curtis Chapman visit the JFH Artists Database.