CCM Artist Jeremy Rosado Delivers Powerful Performance at Showcase
Rosado Performs Project Hope Song: "Hope For Tomorrow"

Jeremy Rosado Performing at Industry Showcase
NEWS SOURCE: Bozeman Media
February 28, 2014
Nashville, TN (February 28, 2014) ----- CCM Artist and former American Idol finalist, Jeremy Rosado, performed to a full house of industry VIPs this week at the Hard Rock Café in Nashville, TN, which was sponsored by Project Hope and Rosado's label, AIC Records.The enthusiastic crowd gave thunderous applause to each song, due to Rosado's powerhouse vocals and warm personality onstage. Rosado performed songs from his upcoming album, No Ordinary Moments, that releases summer 2014, and features his new single "Hope For Tomorrow." The song is currently going for adds at radio and a portion of the proceeds are going to Project Hope's typhoon disaster relief efforts in the Philippines.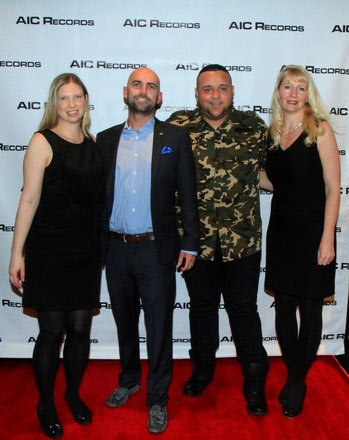 Alison Brandt, Communications Specialist, Project Hope; Mike Buckley, President, AIC Records; Jeremy Rosado; Karen Carr, Director, Institutional Development, Project Hope
"I was blown away with the response to last night's showcase," says Rosado, "and I am so appreciative of the support from everyone." "To be able to sing songs about my faith and know that the tunes will deliver aid to the Filipinos who are still struggling after the devastating typhoon last November, makes my music a true ministry. 'Hope For Tomorrow' delivers a message that God will provide and that people are here to help each other. Those are the basics of our Christian faith."
Rosado is scheduled to go to the Philippines in March to provide "hands-on" support to the area as the talented singer has strong connections with the Filipino community, due to its strong support of his music before and after Rosado's American Idol appearances. To download "Hope For Tomorrow," which will make an automatic donation from the purchase, please visit iTunes.
- ### -