Forerunner Music to Release Onething Live: Sing Your Praises April 29th
Eighth Project in Best-Selling Onething Live Series that Features IHOPKC Artists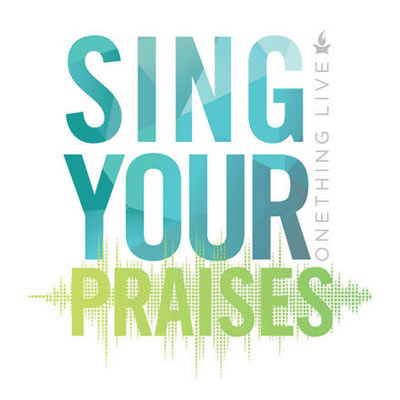 NEWS SOURCE: Bozeman Media
March 17, 2014
Kansas City, MO (March 17, 2014) - Forerunner Music is scheduled to release, Onething Live: Sing Your Praises, April 29th, which is the 8th project from the best-selling Onething Live series. The recording took place at the International House of Prayer (IHOPKC) annual Onething young adult conference in Kansas City, MO. The project features eleven of the organization's talented worship leaders that include; Misty Edwards, Laura Hackett, Matt Gilman, Justin Rizzo, Jon Thurlow, Anna Blanc, Ryan Kondo, and Jaye Thomas. For the first time, the album will also showcase new Onething artists; Zac Dinsmore, Jonas Park, and Wallace and Rachel Faagutu. The album is available on iTunes and other digital service providers and is being distributed to physical and online retail outlets via New Day Christian Distributors.
One of many conferences IHOPKC hosts annually, Onething is its premiere event and it draws around 25,000 young people from all over the world. Onething Live: Sing Your Praises was recorded at last year's conference in December and highlights some new songs written by the IHOPKC worship team that have never been available on any previous project. In addition, there are standout performances that include Laura Hackett performing Matt Redman's hit song, "Holy," and Misty Edwards delivering a powerful rendition of Kevin Prosch's "The Gift."
The 12-song album offers more song selections this year and delivers strong and moving performances that praise the name of Jesus, with a variety of worship styles that are always centered on Christ and His divine grace. Matt Gilman's opening track, "Sing Your Praises," launches the worship experience with a rousing, high-energy song that praises the Holiness of the Lord, and has the audience worshipping along with him. Jon Thurlow performs a heartfelt ballad, "Let Me See Your Face," about our longing to draw closer to the Lord, while Anna Blanc's crystal clear voice sings of having our sins washed away with "For I Was Far," and "Worth It All" performed by Justin Rizzo proclaims how Jesus' blood makes us clean and is worthy of our worship.
To find out more about Onething Live: Sing Your Praises, including additional information about the participating artists and to sample music from the project, visit ihopkc.org/singyourpraises.
About Forerunner Music
Forerunner Music is the official record label of the International House of Prayer of Kansas City, Mo., an evangelical missions organization centered on 24/7 worship and prayer. Having released more than 100 albums since its inception in 2001, the label has produced records for artists such as Misty Edwards, Cory Asbury, and Matt Gilman. Forerunner Music albums have reached as high as No. 9 on the Billboard charts and No. 1 on iTunes' Christian & Gospel charts.
About the International House of Prayer of Kansas City
The International House of Prayer of Kansas City (IHOPKC) is a 24/7 prayer ministry that has held worship-led prayer meetings non-stop for 14 years. Since 1999, bands of 10 or more singers and musicians have led an unending cycle of two-hour prayer-and-worship sets-all day and night-in the ministry's Global Prayer Room. The ministry streams this continual worship and prayer live on its website and sees an average of 11,000 viewers a day from around the world.
IHOPKC includes a university, IHOPU, with ministry, music, media, and missions schools. The organization is committed to justice and compassion outreaches involving adoption, human trafficking, and inner-city programs. IHOPKC's vision is to work in relationship with the wider Body of Christ to serve the Great Commission, seeking to walk out the two great commandments to love God and people. The International House of Prayer is an evangelical missions organization that has a growing community of about 4,000. Visit www.ihopkc.org for more information.
Onething Live: Sing Your Praises Track Listing:
1. Sing Your Praises - Matt Gilman
2. I Am Yours (First Love) - Jonas Park
3. Glory Be to the Righteous One - Zac Dinsmore
4. For I Was Far - Anna Blanc
5. From the Ends of the Earth - Ryan Kondo
6. Survival Plan - Wallace & Rachel Faagutu
7. The Love Inside - Laura Hackett
8. Let Me See Your Face - Jon Thurlow
9. Holy - Laura Hackett
10. Worth it All - Justin Rizzo
11. We Make Room - Jaye Thomas, feat. The Cry
12. The Gift - Misty Edwards
- ### -