NATASHA OWENS DELIVERS "THE CURE" TO CHRISTIAN RADIO
Rising Vocalist Visits Stations Across The Country Covering Seven States and 3,000 Miles
"The Cure" Music Video Makes National Television Debut on UPtv Network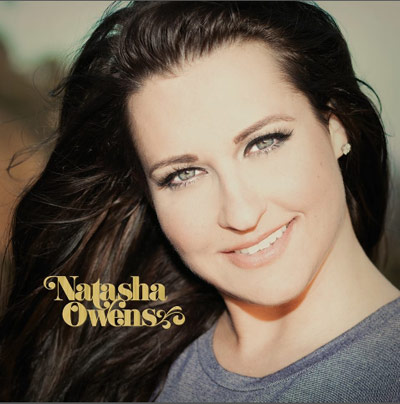 NEWS SOURCE: Nelon PR
March 21, 2014
(Dallas, TX) March 21, 2014 - Natasha Owens - a fresh voice emerging in Christian music - has just released a brand new song to radio. Following a seven-state, three-thousand mile radio tour, "The Cure"can now be heard on stations across the country. Additionally, the music video to the single made it's national television debut this week on the UPtv network during their brand new morning show UP In The Morning! Natasha chronicled the radio tour through photos on her increasingly popular social media networks - www.Facebook.com/NatashaOwensMusic and Twitter @TashaOwensMusic.
Natasha, who recently released her debut project I Made It Through, is garnering attention from fans and insiders alike - including Michael W. Smith. During Michael's recent tour, "Worship Around The World," Natasha was selected to open for the award-winning artist in New York City. Clearly, her voice and spirit are making an impression.
"Restoration, healing, hope, and encouragement are the messages I strive to convey in the music I perform," shares Natasha. "I want the listener to know that God is with them...that they're not alone and they can trust Him with any trial that is going on in their life!"
Just one listen to the voice of Natasha Owens and you will know that she "comes from music." Growing up, Natasha was constantly surrounded by music - her family is comprised of singers, musicians and songwriters - and she "cut her teeth" singing in church. When you hear her infectious voice woven through beautifully intricate melodies delivering life-changing songs, you know this young woman believes and knows the One she sings about.
I Made It Through, Natasha's debut project, is available at iTunes and online at www.NatashaOwensMusic.com. She is managed by New York artist manager/consultant Stefano DiBenedetto of The Hang Productions (Billy Joel, Linkin Park, Joan Jett, Cass Dillon) and makes her home in Dallas, TX.
# # #