CentricWorship Debuts
"Overwhelm Me (Lost in You)" Live Worship Music Video Today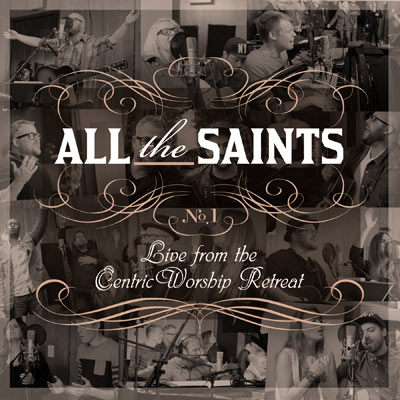 NEWS SOURCE: TKO Marketing
March 25, 2014
Franklin, Tenn. (March 25, 2014) - CentricWorship unveils the "Overwhelm Me (Lost in You)" live video today, March 25th, as seen on YouTube and GodTube. Captured during CentricWorship's week-long songwriting retreat in the Cascade Mountains, the video features an inspiring performance of this captivating, pure worship song by 19 year-old songwriter/worship leader Riley Erin and co-writers Corey Voss, Doug Engquist, Jared Anderson, and Michael Farren.
"'Overwhelm Me (Lost in You)' is such a special song," says Corey Voss. "It is about encountering God and asking Him to make us lost in who He is. While some may think it's an odd request, it comes from a place of unquestionable trust and desire to know Him more."
"Overwhelm Me (Lost in You)" was birthed one sunny morning during the worship retreat, when Riley Erin went outside with her guitar to immerse herself in the majestic mountain scenery and connect one-on-one with God. "While I was worshipping, I started singing, 'I wanna be lost in you, overwhelm me,'" Riley Erin recounts. During a writing session later that day, Riley sang that heartfelt melody. Corey Voss and Doug Engquist immediately jumped on board, along with Jared Anderson and Michael Farren. "I am amazed at what God has already done through the song."
The simple yet profound lyrics of "Overwhelm Me (Lost in You)" along with Riley Erin's penetrating vocals, call God to envelop us with His presence and ask Him to transform us until our heart is one with His. "There was a real atmosphere of creativity and genuine worship during the making of this song--during this whole project actually," says Riley Erin. "I hope that every listener feels that authenticity and is inspired to not only strengthen their personal relationships with God, but to be creative in their private and public expressions of worship," comments Erin.
The "Overwhelm Me (Lost in You)" live video is streaming now on YouTube, at http://youtu.be/L5pHavry-vA, and on GodTube, at http://www.godtube.com/watch/?v=0E911JNU.
Digital copies of All the Saints: Live from the CentricWorship Retreat-No. 1 are available for download on iTunes.
To watch the live worship videos and lyric videos of your favorite CentricWorship songs, visit the CentricWorship channel on YouTube, at www.youtube.com/centricworship, and on GodTube, at http://www.godtube.com/centricworship/.
CONNECT WITH CENTRICWORSHIP:
WEBSITE: www.centricworship.com
FACEBOOK: www.facebook.com/CentricWorship
TWITTER: www.twitter.com/CentricWorship
YOUTUBE: www.YouTube.com/CentricWorship
LIVE VIDEO: http://youtu.be/9ydH8fjtjJw
LYRIC VIDEO: http://youtu.be/nfBH_3V0Pak
iTUNES SINGLE: Link
ALL THE SAINTS iTUNES PRE-SALE: Link

ABOUT CENTRICITY MUSIC:
Centricity Music Publishing was founded in 2005 with a commitment to artist development. A family-owned organization based in Franklin, TN, Centricity's mission is to enable artists to create life-changing experiences for the world, and their songs are heard by Christian music fans everywhere, from Sunday morning worship to radio airwaves. Artists such as Michael W. Smith, the Newsboys, MercyMe, Kari Jobe, Francesca Battistelli, and Jason Gray have all cut Centricity published songs, and their compositions are highly sought after by Christian Music labels around the country. Centricity provides label, management, and publishing services. For more information about Centricity Music, visit www.centricworship.com.
- ### -
For more info on Lauren Daigle visit the JFH Artists Database.
For more info on Pocket Full of Rocks visit the JFH Artists Database.
For more info on Jared Anderson visit the JFH Artists Database.