Willet Releases 1st Single, "Searchlight" via Music Video featuring ASL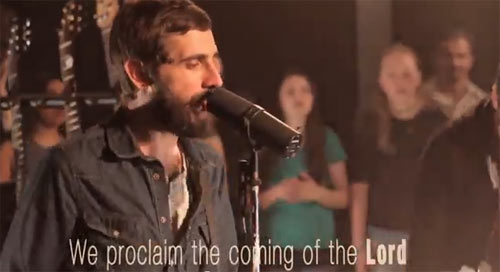 NEWS SOURCE: Willet
April 16, 2014
Brothers, Jeremy Willet, Justin Willet, & Jordan Willet that make up the Christian rock band, Willet, have released the 1st single, "Searchlight" from the long-awaited full length album, "Searchlight" coming 8.26.14, a follow-up to "The Love On the Outside E.P." produced by Aaron Gillespie (2012). The video was filmed at a local retreat center / camp where the band has led worship at over the past 3 years. The band invited the deaf community to be included in the video shoot to share an expression of worship not normally noticed by the Church. The video includes the band performing the song while friends worship using their voices and American Sign Language.
Willet held an advanced screening and 3-song acoustic performance at a local coffeeshop in their hometown of Westminster, MD on release night before the video was made available online.
The new album, "Searchlight" is a "Community Worship Album" with songs written specifically for the Church to sing together to worship Jesus and encourage each other to fulfill His mission here on earth. The band's vision for the video, song, and new album is to "inspire the next generation of worship and missions".
Below is a timeline of the release of the album:
4.15.14 - "Searchlight" (Single) Official Music Video Release
5.27.14 - FREE 3 Song "Searchlight E.P." Release on noisetrade.com
6.23-7.6.14 - "Searchlight World Tour" to Thailand & India
8.26.14 - "Searchlight" Full Length Album release
8.26.14 - 11.15.14 - "Searchlight North America Tour"
Watch the video @ www.willetonline.com!