Watershed Music Co. Introduces Calie Garrett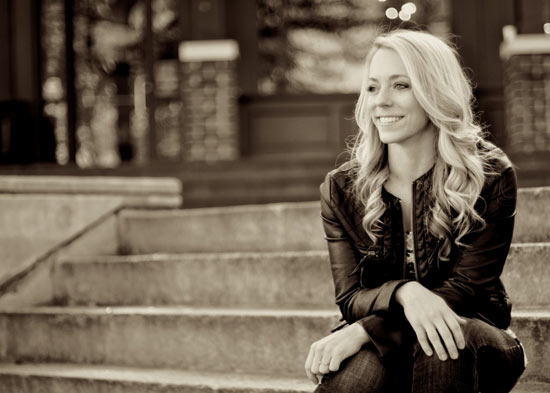 NEWS SOURCE: Watershed Music Co
June 4, 2014
Watershed Music Co. is honored to announce the signing of an exclusive worldwide publishing administration deal for the entire catalog of E37 Music (BMI), a privately owned music publishing company founded by Virginia-based worship leader, Calie Garrett.
"It has been a joy to build relationship with Calie and her team. Her giftedness as a singer/songwriter is only half of what draws us to her. Her purity as an individual, authenticity of worship, and faithfulness to serve the local body of Christ is a gift and has served her community well for many years. We value relationship above all else and are grateful to know her. Her latest release, "All Things New" is a collection of fresh, original worship songs for the church today. We are honored that E37 has chosen us to be its administration company. We look forward to a long and fruitful relationship with them", states Adam Carpenter, Founder of Watershed Music Co.
Calie states, "Adam came as an answer to prayer that I hadn't even fully articulated yet, being referred to me by a dear friend at exactly the right time. I'm so thankful to be working with someone who understands the ins and outs of all the legalities and administrative responsibilities. But even more than that, Adam has been so intentional about getting to know me, allowing myself and my team to get to know him, and cultivating a shared understanding of the unique ministry of leading worship that I couldn't imagine working with anyone else in this capacity."
Calie is the writer of Holy (Ps 29), which appeared on Christ For the Nations Music's latest release, No Ordinary Love. E37 Music includes worship favorites such as "Above Every Name", "King of Glory", "By Your Hands", and "Great Is Your Faithfulness" (recently covered by CFN Music).
Calie Garrett is passionate about leading transformational worship that enables and empowers people to go into all the world, carrying with them the renewing hope and light of Jesus Christ. Her vision for the Church is that each follower of Jesus would know Him so intimately that the very ground they walk on, the very words they speak, the very people they touch would literally be transformed by the resurrection power of Jesus. Calie has served as the Worship Arts Pastor for City Church in Charlottesville, VA for eight years and writes, records, and leads worship with City Church Worship. Calie is privileged to be a wife to her husband Daniel and a mother to two beautiful girls, Hannah and Leona.