WITH INCREASE ANNOUNCE TOUR FOR JULY
TOURING ALONGSIDE LABEL MATES STRENGTHEN WHAT REMAINS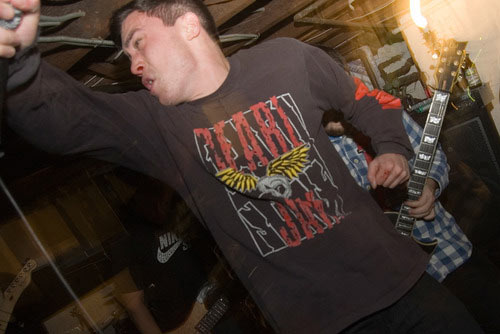 NEWS SOURCE: Blood & Ink Records
June 20, 2014
WITH INCREASE have announced the dates and venues for their July tour throughout the midwest and west coast alongside label mates, STRENGTHEN WHAT REMAINS.
With Increase will be touring in support of their recent release, "Death Is Inevitable" which came out on February 25, 2014 via Blood & Ink Records.
You can find more details below and also at the label's website.
WITH INCREASE Tour Dates
with STRENGTHEN WHAT REMAINS:
07/16/14 Gainesville, FL @ Display *
07/17/14 Panama City, FL @ A&M Theatre *
07/18/14 Birmingham, AL @ The Forge *
07/20/14 Lawton, OK @ The ARCH *
07/21/14 Amarillo, TX @ The War Room
07/22/14 Albuquerque, NM @ Black Water Music
07/23/14 Pinedale, NM @ House Show
07/24/14 Las Vegas, NV @ House Show
07/26/14 Fullerton, CA @ Programme Skate Shop
07/28/14 Tuscon, AZ @ Gary's Place
07/29/14 El Paso, TX @ The Naylair
07/31/14 Dallas, TX @ The Taqueria
08/01/14 Rosenberg, TX @ The Shed
08/02/14 Baton Rouge, LA @ The Library
08/03/14 Pensacola, FL @ The Handlebar
*w/ With Increase only
http://www.facebook.com/withincreasefl
# # #