KENO CAMP OFFERS FREE DOWNLOAD OF NEW PROMO SINGLE "ON 'EM"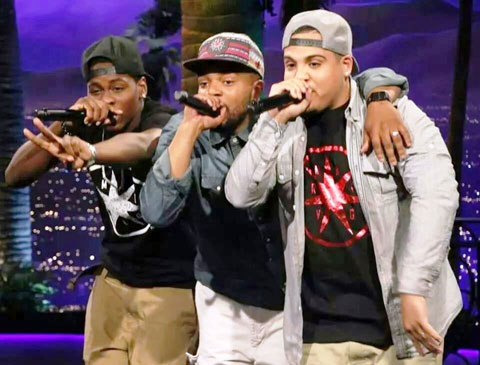 NEWS SOURCE: Gorilla PR
July 21, 2014
Keno Camp and Trendency Records are at it again with another infectious banger for your ears!
On the heels of the song "Obey" from their debut album "Riot," Keno Camp has recorded a brand new promo single as a "thank you" to all those who have supported the group to date. "On 'Em" is a lyrical bomb from this talented Compton, California-based group and features group members Gabe Taylor, Terrell "T" Sales and Mario "Escort" Herrera.
On 'Em will be available on NoiseTrade tomorrow (7/22/14) at the following link:
http://noisetrade.com/kenocamp/on-em-single
Website & Social Links
http://KenoCampMusic.com
https://www.facebook.com/KenoCampMusic
https://www.twitter.com/KenoCamp
http://www.Trendency-Records.com
https://www.facebook.com/TrendencyRecords
https://www.twitter.com/TrendencyRex
# # #