WILLET IS GIVING AWAY 50 FREE Advanced Digital Copies and Autographed Physical Copies of SEARCHLIGHT to MINISTRY LEADERS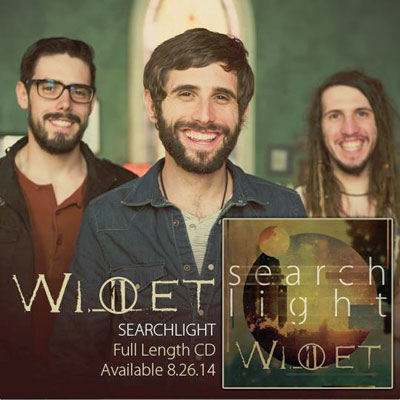 NEWS SOURCE: Willet
July 21, 2014
Willet's new album, Searchlight, was written as a "Community Worship Album" touching on themes not typically discussed in congregational settings (see this blog post).
The writing process included a Multi-Denominational Pastoral Panel to review the lyrical content for theological accuracy. The band desires to carry a similar Church-involvement even through the album's release, and is therefore calling on ministry leaders (pastors, youth pastors, worship pastors, lay leaders, camp counselors, missions directors, non-profit directors, etc) to review the new album "Searchlight" before the release in exchange for a FREE advanced digital copy of the album, and FREE autographed physical copy around release date on 8.26.14.
Instead of only relying on magazines, media, and industry press, the purpose of these reviews is to provide honest feedback to the Global Church Community about the new music directly from trusted ministry leaders. What songs would be good for congregational use? What songs are a prophetic word to the Global Church? How can these songs be used to reach the nations for Jesus?
In addition, Willet is working to mobilize 1 Million Meals for Hungry Children! Every $1 Spent on Willet Merchandise (online & at live concerts) = 1 Nutritious Meal for "Stop Hunger Now's" School Feeding Program in 65 Countries Worldwide! So far, the band has already funded, packed and shipped over 640,000 meals! For more information, please visit www.willetonline.com.
To join the "Album Review Team", visit:
https://docs.google.com/a/willetonline.com/forms/d/1CYtoiDPJu2006-ejqcBbTAB328nwu8u77h8UPVBe6Qs/viewform
###