Smalltown Poets Launch PledgeMusic Campaign To Pre-Order New Christmas Album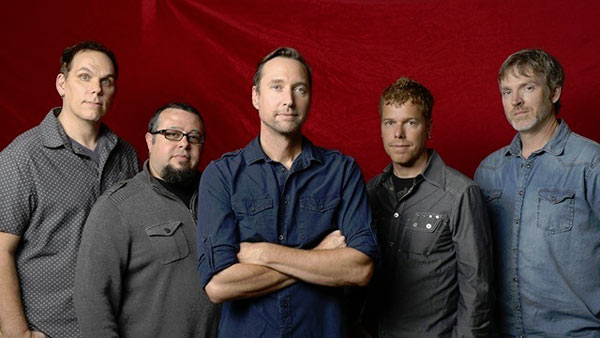 NEWS SOURCE: Jesusfreakhideout.com / Smalltown Poets
August 29, 2014
Pop rock band Smalltown Poets recently took to the studio to record their second Christmas album, set to release sometime before Christmas this year (tentatively "late November"). The band's five original members have reunited for the project and have just launched a new PledgeMusic campaign to raise funds for the project and to offer pre-order options to fans.
Their PledgeMusic page says this about the project:
Something exciting just happened. The five original members of Smalltown Poets are back in the studio. This hasnít occurred since the recording of our second album, Listen Closely in 1998. While the five of us have created some music since then, due to the miracle of modern day recording, we were not all there together at the same time. Weíve been looking forward to this reunion for a long time coming and are overjoyed that production on a new album has finally begun.

While collaborating and creating music in real time has been significant, itís more than that. Over the years we each have been involved in music projects with other great musicians, but about four years ago we found ourselves playing a few live shows together and realized the special chemistry between us. It was at this time we explored the idea of creating new music together.

We are all impacted by the family connection that drove us to sharpen one another over a decade ago and continues to shape us today. Weíre better husbands, dads, friends and musicians because of one other. We are more than Smalltown Poets the band now; we are the Smalltown Poets family. We are delighted to bring this deeper, richer purpose to the recording process. To be together feels like home after an extended trip away.

So the big news is that weíre making a new Christmas record! Through this whole new paradigm of PledgeMusic, artists and fans can come together in the creation process. This fresh take on making a record allows fans to preorder new releases from bands they love. It also allows us to invite you to be part of the journey more than ever before. As you make a pledge to pre-order the album you help our recording budget grow. We get to plan more studio time, record more music, and give you special Smalltown Poets experiences and behind the scenes access to the creation process that is not available to anyone else. Weíve started making something special, but we canít get to the finish line without our extended Smalltown Poets family coming together to help make it with us.

We look forward to the journey!
Michael, Danny, Kevin, Byron, and Miguel

5% of what is raised above our goal will go to World Vision! Itís always been important to Smalltown Poets to look beyond music to the needs of those hurting around the world. Our partnership with World Vision spans the better part of two decades. Their global reach continues to have an impact on the impoverished and hungry across the globe.
Visit http://www.pledgemusic.com/projects/smalltownpoets to see how you can contribute!
- ### -
For more info on Smalltown Poets visit the JFH Artists Database.