ChurchMix Helps Churches Make the Most of Music Ministry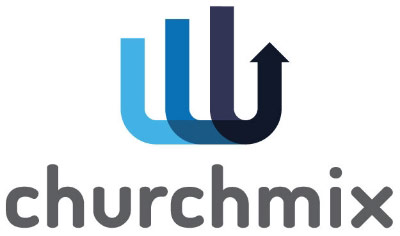 NEWS SOURCE: Nashville PR
September 11, 2014
(COSTA MESA, California) -- Churches of all sizes have sound problems, but finding an audio expert with a passion for ministry can be a frustrating uphill battle. ChurchMix gets it. Founded by GRAMMY® and Dove Award nominee Paul Dexter, ChurchMix is an interactive information hub that helps church sound mixers make the most of their ministry.
ChurchMix is the most complete site dedicated to making your church sound amazing. Paul Dexter and his team of audio experts created this interactive site to help both the rookie volunteer and the experienced pro as they serve in the ministry of sound mixing. Whether it's a small church making the most of a limited system or a mega-church maximizing its state-of-the-art setup, ChurchMix distills the tricks of the trade to heighten the church worship experience. While it does tackle technical issues, the site leaves instruction manuals in the dust by teaching the creative, artistic aspects to sound mixing. This includes techniques for listening and evaluating the intricacies of a mix while learning to emulate the very best.
This fully interactive site, with settings for individual and group use, covers everything from the placement of mics and the blending of instruments to learning how to listen to mixes rather than just hear them. ChurchMix not only offers guidance in the creative aspects of amazing sound, it also helps individuals learn to capture the spirit of the worship service.
No matter how small the congregation or how big the problem, ChurchMix offers a helping hand with video classes, quick tips, social networking and the chance to have audio specialists answer your specific sound questions. Unlike other audio professionals, the ChurchMix team specializes in church sound and understands the heart and passion behind the sound-mixing ministry.
"Size only matters when it comes to the heart," says Dexter. "And if you have the heart, ChurchMix can provide the expertise to help you give your church truly amazing sound."
Paul Dexter is a GRAMMY® and Dove Award nominated producer/engineer who's manned the soundboard at thousands of churches across the nation. Starting out at his own church as a teen in the early '80s, Dexter grew into one of the top Christian music sound engineers hitting the road with a range wide of artists such as Switchfoot, Bryan Duncan and Phil Keaggy. Dexter has also recorded/mixed for Motown, Kingsway and Vineyard and for artists like Jeremy Riddle, Crystal Lewis, Nicole C. Mullens and Larry Norman. With a heart for helping ministries of all sizes, Dexter formed Paul Dexter Creative to design and install sound systems for churches of all sizes and offer sound mixing classes at churches throughout California.
For more information, visit www.churchmix.com.
- ### -