Big Idea Revamps Characters for NetFlix Show "Veggietales in the House"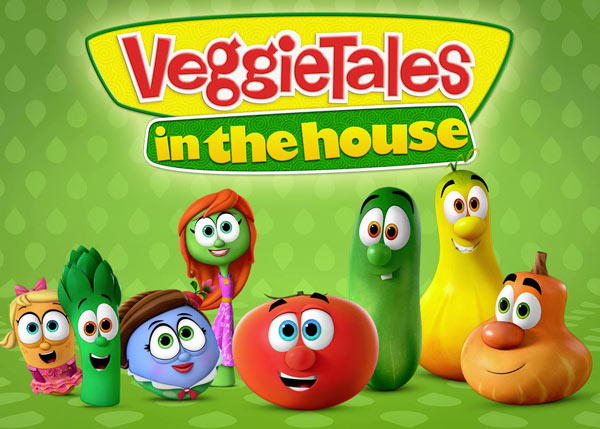 VeggieTales in the House
is coming to NetFlix this fall...
NEWS SOURCE: Jesusfreakhideout.com
September 26, 2014
Fans have been wondering what will be in store for VeggieTales after DreamWorks announced plans to bring the show to NetFlix. This week, Big Idea Productions revealed the forthcoming look of the beloved characters and the reactions from fans have been more of shock and panic than support.
In a couple of videos addressing the changes, VeggieTales co-founder Mike Nawrocki explains the changes as giving them a fresh, new modern look, given that their original look hadn't changed much in 20 years and was always based on the limitations from the early 90's technology.
Sadly, for diehard fans, the new look is a bit too different, with the characters' eyes now being colorful and almost "hypnotic," as some comments have called it. But we'll let you be the judge. What do you think of the new VeggieTales character designs? Comment below.
To see Nawrocki's videos and for the latest news on all things Veggies, visit their Facebook page.
With their new 2014 look at the top of the page, here's a reminder of their original look that's been tweaked only minimally over the past two decades: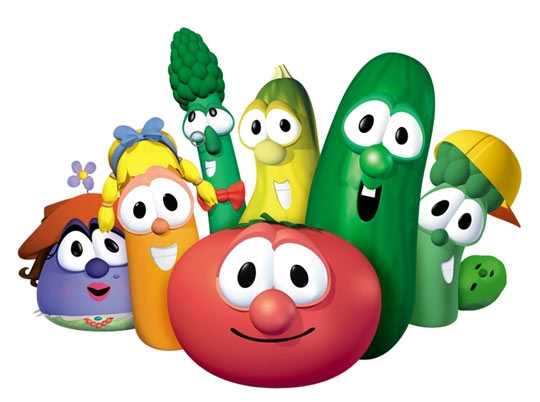 Original VeggieTales gang
- ### -