Je'kob Releases "This Side of the Sky" & Shines Light on Design in the Universe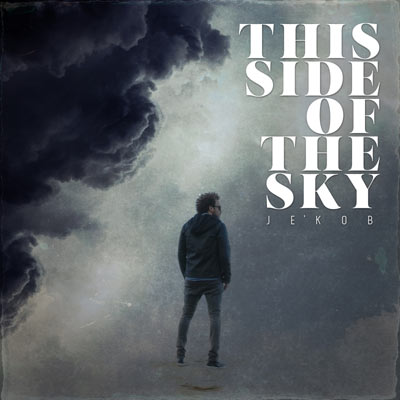 NEWS SOURCE: Save The City Records
October 7, 2014
Seattle (October 7, 2014) - Save the City Records is proud to announce that award-winning and critically-acclaimed recording artist Je'kob, following on the success of his "Faith Hope Love" album series, is releasing his newest album today entitled "This Side of the Sky." Je'kob does not shy away from weighty topics in his newest work. In the midst of controversy surrounding Christian artists and their stances on origin of life, Je'kob's central theme on the album answer the questions, "How did we all get here? And what is our purpose?" Through rap artistry, Je'kob tackles many core issues surrounding our generation, including Intelligent Design, Abortion, Human Trafficking, and Fatherhood.
In celebration of the release of "This Side of the Sky", Je'kob and Save the City Records have partnered with the Discovery Institute in Seattle to highlight the theory of Intelligent Design. This week, Je'kob will be on the "Intelligent Design: The Future" podcast from the Discovery Institute, hosted by Casey Luskin. Likewise, Dr. Stephen Meyer, renown author, philosopher, and Intelligent Design proponent, will be on the "Jam the Hype Live" syndicated radio show and podcast hosted by Chris Chicago, which can be heard on dozens of FM stations around the globe. The fusion of urban culture, music, science, and theology is the type of discussion that Je'kob wanted to spur with the album. Fans can go to www.thissideofthesky.com and read more about what leading scientists and philosophers say about design in the universe, and interact with Je'kob through meaningful discussion on the website, and through social media using the hashtag #thissideofthesky. This Side of the Sky (Album Trailer)
About Je'kob
Je'kob Washington previously comprised two thirds of the Warner Brothers recording group SoulJahz, who took the music industry by storm in the early 2000s with a spread of radio singles, press acclaim, and prominent appearances. Je'kob and his sister Rachael performed alongside No Doubt, Nelly, Counting Crows, Ja Rule, Ashanti, Garbage, Boyz II Men and Erykah Badu in support of their major label debut "The Fault Is History." Je'kob has been featured on CNN Headline News, E!, Billboard, The WB, plus on Sessions@AOL beside Christina Aguilera, 50 Cent, Shania Twain, Faith Hill and Red Hot Chili Peppers. Je'kob is now releasing solo music, in addition to recording with his sister Rachael as "The Washington Projects." iTunes has labeled him a "rap auteur" and compared his material to a blend of Prince, TobyMac, and Justin Timberlake.
http://www.jekob.com
http://www.twitter.com/iamjekob
http://www.facebook.com/iamjekob
http://www.instagram.com/iamjekob
About Save the City Records
In 1997, Derek Hoiem had a vision to assist musicians in local churches, and having been a software designer for Microsoft, he knew that the digital wave would bring massive change to the music industry. After investigating music business models, he found that record labels were necessary but needed to change by adopting the indie wave. After recording and working with indie artists for about 5 years, in 2008, Hoiem launched Save the City Records as a national brand. After garnering critical acclaim on iTunes and media outlets, Save the City Records landed a distribution deal with Provident Distribution. Over the last several years, the company has picked up more artists who have been featured on iTunes, played on national radio, ranked on the Billboard charts, and featured at national music festivals.
http://www.savethecityrecords.com
http://www.twitter.com/savecityrecords
http://www.facebook.com/savethecityrecords
http://www.instagram.com/savethecityrecords
- ### -