Former Wind-Up Records Group Big Dismal
Returns with Brand-New Single and
New Record Coming Fall 2015
New single "Know You" releasing April 28th on iTunes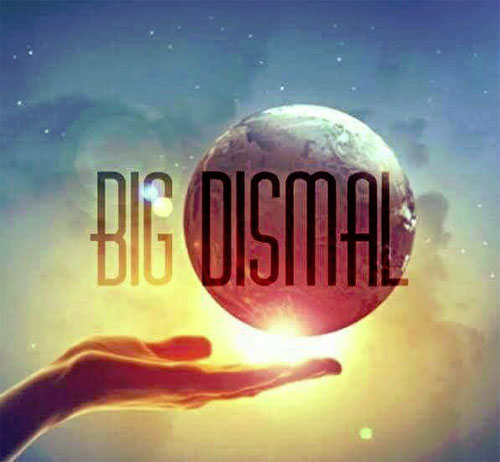 NEWS SOURCE: Big Dismal
April 15, 2015
Tallahassee, FL – Big Dismal was once hailed by Rolling Stone Magazine as one of the "Top Christian Bands on the Rise" in 2003 when they released their major label debut Believe. 2015 marks a new beginning for the group with a new sound, a new outlook and a new single. The absence has brought on a renewed longing to record and play music again. "Getting back together was not really planned," says founder and lead singer Eric Durrance "It just felt like it was time and I think we just missed making a difference with our music." With the help of producer Conrad Johnson (Chris and Conrad) the band releases their new song "Know You", which will be available on iTunes on April 28th.
Of the new song Durrance says it was "inspired by a church here that has a program for teens recovering from drug addiction. We have children of our own and we love kids in general. We are proud to be there to support them. The song has touched many of the kids' hearts and we couldn't be happier about that."
In addition to "Know You", the band is busy writing new songs and plans to hit the studio this summer with an eye on a fall 2015 release of their first full album in 12 years featuring all-new music. To prepare for the recording, the band has joined GoFundMe to allow fans to financially contribute and be part of the new music. You can get more information and support the band by going to: http://bit.ly/1IJRxWd
For more on Big Dismal, go and like them on Facebook at http://on.fb.me/1a5Bl5S
ABOUT BIG DISMAL
Big Dismal first hit the music scene in 2001 just after being signed with Wind-Up Records (Creed, Evanescence). Founded by vocalist Eric Durrance and guitarist Chuck Shea, the band released their debut Believe in 2003. The band was tabbed by Rolling Stone Magazine as one of the "Top 5 Christian Bands on the Rise", as well as amassing 3 consecutive #1 singles on Christian Rock radio with "Remember (I.O.U.)", "Reality" and "Just The Same". They also had two tracks featured on the Passion of the Christ soundtrack in 2004 including the smash-hit and Dove-award nominated song "Rainy Day".
- ### -
For more info on Big Dismal visit the JFH Artists Database.