CJ English, Former Vocalist and Guitarist of GFM, Returns to the Stage with Relent Collaboration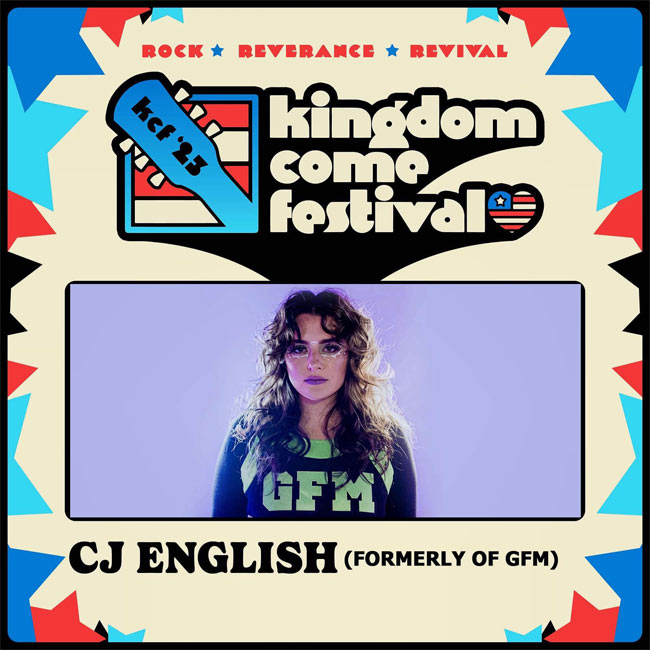 NEWS SOURCE: Mary Nikkel Media
June 5, 2023
FOR IMMEDIATE RELEASE — CJ English, longtime vocalist and guitarist for GFM (Gold, Frankincense & Myrrh) is returning to the stage this summer by collaborating with numetal band Relent for several festival appearances. Those festivals will include Kingdom Come Festival, Rock Fest, and Uprise Festival.
The on stage collaboration firmly establishes CJ as a solo force to be reckoned with.
"I have recently started my own projects, as well as creating content for social media. At first I did not schedule any festival or shows to focus on my own craft," CJ explains. "I saw I was close to the area for Kingdom Come Festival as I was collaborating with some friends in the industry. At first, I just wanted to go to support my friends and have a great time there. However, I saw Relent playing and knew I had to call Miggy and ask if I could jump on for a song or two! He loved the idea, so we made a plan to surprise everyone. Then a day later, I get a text from Miggy wanting me to go out with the band and collab with Relent!"
The artists have a long history and bond, making the collaboration a clear win. CJ says, "I obviously said yes, because Relent is amazing, and things took off from there! We have so many cool things for these upcoming festivals and shows. I am so excited for everyone to come and watch our sets!"
These appearances at some of the most significant faith-based music festivals of the summer are a big win for attendees, who will be treated to CJ English's metalcore-meets-numetal style screams and riffs— a perfect stylistic pairing with Relent. It's a style refined through years playing with her sisters in GFM. During that era, CJ and the band opened for bands like Motionless in White, Skillet, Breaking Benjamin and Lacey Sturm.
For CJ, she sees the festival appearances as an opportunity to have fun, to bring authentic freedom to the stage. But more importantly, it's an opportunity to follow her calling through simply befriending everyone she meets.
"I want to connect with people, give them a chance to be seen and heard," CJ says earnestly. "I want people to know that they're worth loving and respecting."
You can learn more about CJ English's endeavors on Instagram, TikTok, Facebook and YouTube.
###