On the eve of the first day of the
Burlwood Forest
Book Giveaway Contest, Jesusfreakhideout.com sat down with longtime JFH writer,
John 'Flip' Choquette
, to discuss his faith, his passion, and the musical journey that led him to release his debut novel,
Burlwood Forest
, this past Halloween....
This interview took place on: 12/7/14.
JFH Music Review
Jesusfreakhideout.com: Just give us a little background. How did you become involved in music and what has it been like for you?
John 'Flip' Choquette: Music has always been a part of my life. I grew up taking piano lessons and was in pretty much every choir possible at church. I loved it. When I got older, I even started a band, switching from guitar to drums to, finally, keyboard, based on the changes in our lineup. I'd say I have a pretty typical story, but I don't think that's really true. There are definite moments that made me who I am, and a lot of those revolve around music.
JFH: Do any of those moments stick out in your mind? Is there a time you can point to where you would say things changed?
John: Oh, absolutely. One day, I remember one of my brother's friends came to our house with a burned CD of a new band called Relient K. It was probably the late 90's, so we're talking before their Gotee Records debut, or around that time. Growing up on mostly Christian music, I had never heard anything like it before. It changed my life. There were only a few popular bands like DC Talk, Audio Adrenaline and maybe the Newsboys, who didn't fit that safe Christian mold that really defined the scene at the time. It was all Michael W. Smith and Stephen Curtis Chapman. To this day, I have no idea where my brother's friend got that CD. It had songs on there I never saw anywhere else, and haven't heard since. But there was something different I just couldn't shake. I knew I wanted to be a part of it. Fast-forward a few years later, Relient K is famous, and I've probably already seen them like five times at that point. The scene is completely different. Tooth & Nail had really come into their own, and bands like Underoath were redefining what Christian music meant. In my opinion, the early 2000's produced some of the best music the industry has ever seen. It was a really exciting time.
JFH: No doubt. We've been around for almost 20 years, and that era was probably one of the most significant periods we've ever covered. The change wasn't immediate though. Was it like that for you, or were you all-in once you had heard Relient K?
John: It was definitely an on-going process. One summer, I had the opportunity to go to Sonfest at Carowinds in Charlotte, NC with my Dad and a few friends. I was excited to ride some rides and hang out, but most of all, I was looking forward to the shows. While most of my group was at the lazy river ride, I was at the merch tables trying to get to know every band member I could. It was awesome. I have no idea what we talked about, or how the conversation even started, but I remember having the opportunity to talk with Sanctus Real. That was a defining moment. The fact that these guys would take time out of their day for me just meant so much. I mean, I had seen them perform, I knew they were tired. But they weren't just there signing autographs, I could tell that they wanted to have genuine conversations about God and life. Pretty much about anything. That's when I knew I had to be more involved. I was done pursuing music, I wanted to truly be a part of it.
JFH: Well, we know how you got involved with JFH, but for readers who may not be as familiar, what has it been like being a part of the site for so many years?
John: It's hard to believe, but I've been a part of JFH for almost ten years. When I submitted my first reader review in 2006, I had no idea it would turn into this. I've had the opportunity to attend shows, interview some of my favorite bands, and review almost 40 albums. It's been an unbelievable experience. Probably the coolest thing though, from just being a part of something like this for so long, has been the ability to follow a band's entire career. Year after year, album after album. I've done three Hawk Nelson albums. Both Fair albums. I even met Jonezetta and helped them unload their equipment. That show, the 2006 Tooth & Nail Tour at Cat's Cradle in Carborro, NC, is probably my favorite show ever. Talking with them, I found out that one of my good friends was from the same town in Mississippi, and that his band was actually an inspiration for their formation in the first place. It's crazy the type of connections that you can make over the years.
JFH: Absolutely. That's really cool! The Christian music industry is one of the most interesting communities out there. How has it changed for you since you got started?
John: Entering college, I really thought I would be a part of the industry my whole life. I interned with multiple record labels, a radio station and started to write for JFH. I was even in a music video for a local band. But then my own band fell apart, and I began to question my future. Was this what God really had for me? The whole industry began to struggle at that time with the changeover to digital media, and while I don't think it has truly recovered yet, it provided an opportunity for me to really trust God and not myself. I had spent so much time, so much of my life, hoping and praying for something that suddenly didn't seem stable anymore. It didn't seem like a definite thing. And my life was redefined in a way that I never could have expected. Instead of the music industry, I decided to enter the sports management field head-first, doing anything and everything I could, much in the way I had done with music. I volunteered for UNC Athletics, worked high level tournaments, and went to graduate school with the idea that this was my life now. Music was out, sports were in. But that just isn't how things worked out. If you had told me then what I know now, I would have said you were crazy.
JFH: What happened next?
John: After graduate school, I actually got mono and couldn't work for almost six months. That set me behind in the job search, and I really struggled to get a hold of something, anything, from there. Even though I had more experience than I could fit on a reasonable resume, and I would tell you even if you didn't ask me, I was beginning to have serious doubts about my new career path. Had I made the wrong move leaving music? Was I hearing my own voice when I had claimed I had been listening for God's? I've thought about that for hours and, looking back, I know that while it was hard, it was where I needed to be. I had a lot of amazing experiences, and met a lot of awesome people during that time. I was a part of a statewide Olympic Celebration. I led the group sales team for a minor league baseball team during a championship season. Yet, once again, I was humbled beyond compare because every job was temporary. I never knew what was next. I had to trust in a God who isn't temporary, a God who is eternal, as my hope. Not my love for music. Not my love for sports. Not even my own personal accomplishments. And through this struggle, through this time, I was able to write Burlwood Forest.
JFH: It sounds like your book really came out of a tough time for you. Tell us about it.
John: With Burlwood Forest, I saw an opportunity to tell my story. To share the experiences I've had and make them real for other people. It's not an autobiography. It's not even non-fiction. But it's a story about a boy who is growing up and trying to make sense of the world. Do we all carry a fanny pack? No. Are we all fighting an evil fox that wears sunglasses? No. But I think everyone feels like Michael Pumpernickel sometimes. When he finds himself in the middle of an age-old prophecy about a magical forest, he's forced to grow up quickly. He has to decide whether he wants to trust in himself and his own abilities, or if he wants to put his trust in something else. In someone else. Things haven't always gone the way I thought they would, but this experience has really taught me a lot about Christ and His timing. Burlwood Forest is not your typical story. If I had to compare it to something else, I'd say it combines the humor of Diary of a Wimpy Kid with the adventure of Lord of the Rings. But those aren't really fair comparisons either. It stands on its own, just like those books do. Where else can you find a crazed, one-eyed vegetable farmer, a church organist and a delinquent bass player sharing the same page? That's why I ultimately decided to release Burlwood Forest through my own publishing company, Pumpernickel Art. I thought it would be a great opportunity to grow closer to the reader and connect with them on a more personal level. Burlwood Forest isn't just a story about Michael Pumpernickel, it's about all of us. It's an adventure born out of disappointment, confusion and sadness, but one that has ultimately ended in trust. I'm so thankful for the journey that God has brought me on. Not because I've written a book, but because I've grown closer to Him.
JFH: So why JFH? You could have easily created a contest through any number of book sites that cater to the exact type of fan you're looking for.
John: I wanted to do something with JFH because it's been such an important part of my life. The relationships I've developed with the staff and the readers are unlike anything else I've ever experienced. I wanted to share my doubts. I wanted to share my disappointment. But most of all, I wanted to share the victory that I've found in Christ. Burlwood Forest is really a product of so many different things, and it's something I think everyone can relate to. My time in the music industry. My time in sports. It's a journey that's just begun, but one that I invite everyone to be a part of. I hope the readers of JFH can see my story as inspiring. The world wants you to believe that only you can overcome your problems, but that's not it. Not at all. Without the hardships I've faced, I would never have written Burlwood Forest. I would never have written the two follow-up books, Through the Woods, and Many Fields, both of which are waiting to be published. Through it all, I've learned what was true all along. God is good. All the time. All the time, God is good.
For more information, check out Burlwood Forest online at www.burlwoodforest.com, www.facebook.com/pumpernickelart, on Twitter @burlwoodforest, and on Goodreads at www.goodreads.com/burlwoodforest. Burlwood Forest, the first book of the Burlwood Forest Trilogy, is available online NOW at Amazon.com.
Leave a Comment


Click here All News Headlines
|

RSS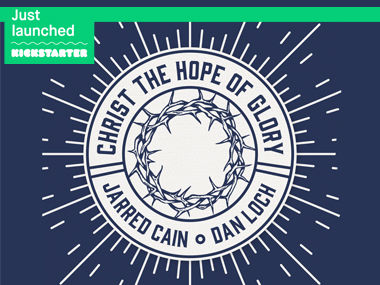 ---
---
---
---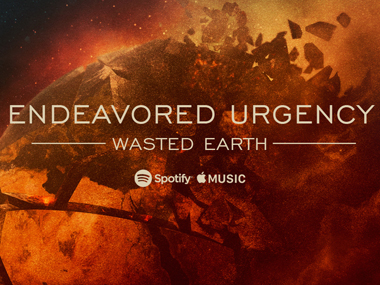 ---
---
---
---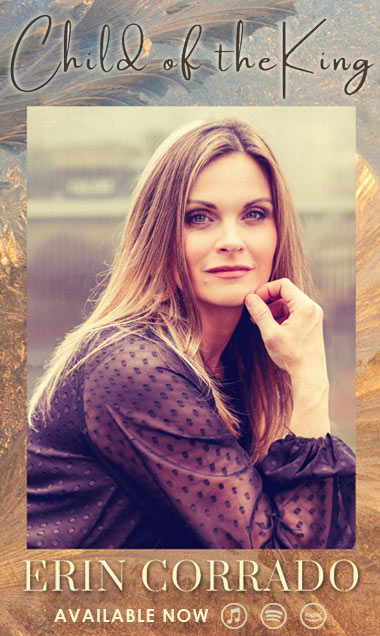 ---