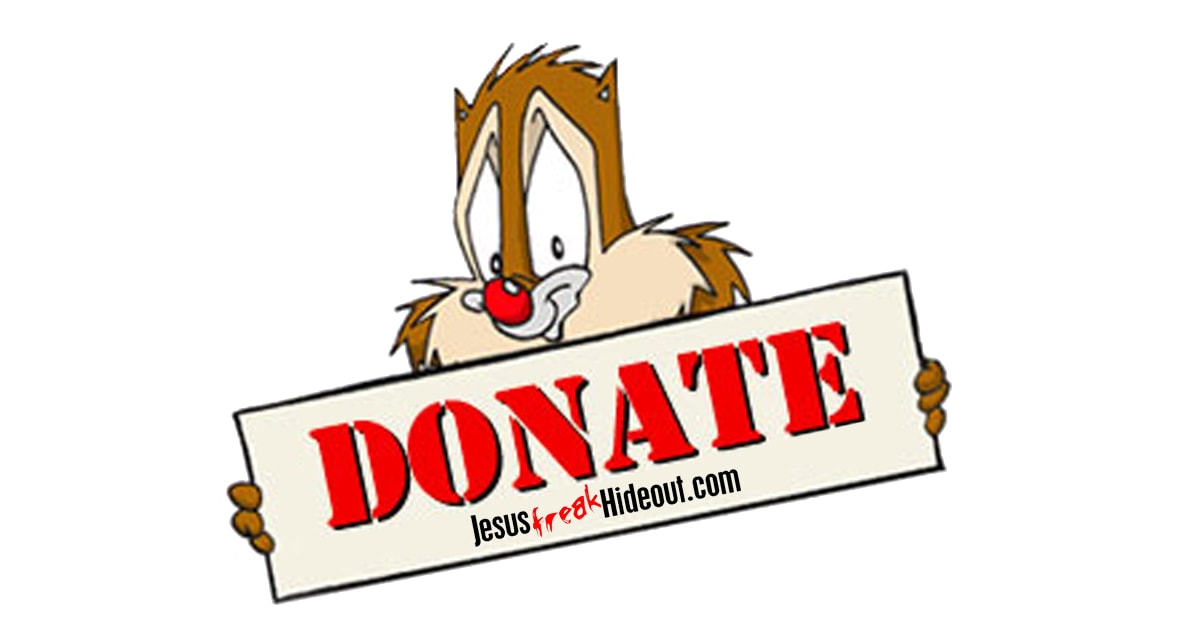 WANT TO HELP JFH?
JFH has been on the web since 1996, and we want to see it keep going for many more years to come! To do so, we need your help, though. It costs us a lot to keep JFH updated daily and on the web. Countless hours have been logged out of our personal time since the mid-90's to bring you the latest information in Christian music. If you like what you see here and would be interested in helping to keep JFH on the web, please donate to Jesusfreakhideout.com. We have monthly web hosting costs, software costs, service costs, living and housing expenses, food and other costs that need to be covered every month. Every little bit counts, so even just a dollar is appreciated!
ONE-TIME or MONTHLY DONATIONS
We have set up a couple options via PayPal for you if you would like to donate directly and/or regularly. (The donate button takes you to a page hosted by PayPal with more options and information. The PayPal page also accepts credit and debit cards.)
*For tax purposes, JFH is not registered as a nonprofit organization, but please know that all proceeds do go to supporting this ministry and keeping it up and running on the web!
OTHER WAYS YOU CAN HELP JFH
If you can't donate directly, there are other ways you can help out JFH financially by shopping with us:

JFH Merch Store - T-Shirts and accessories
John DiBiase's Art Etsy Store - John runs JFH out of his own pocket, so any orders you make through his personal Etsy store directly help fund JFH and the DiBiase family.
Amazon.com - This link--and any link on our reviews--takes you to an affiliate link on Amazon.com that gives JFH a small percentage of ANYTHING you buy on Amazon.
iTunes - Any purchase link you find on a review will give JFH a small portion of your sale if you buy it from iTunes through that link.
Social Media - Tweet links to JFH reviews and news, post links to Facebook, leave comments, share us with friends and keep visiting us daily!
Pray for us! - Please add JFH and its staff to your prayer lists! We can always use your spiritual support!
*NOTE: Jesusfreakhideout.com is an independently owned ministry. We are NOT directly associated with any band, artist, record label, other ministry, church, corporation or organization.
THANK YOU!