Do not be wise in your own eyes; fear the Lord and shun evil. This will bring health to your body and nourishment to your bones.
-
Proverbs 3:7-8 NIV
---
My son, give attention to my words; incline your ear to my sayings. Do not let them depart from your sight; keep them in the midst of your heart. For they are life to those who find them, and health to all their whole body.
-
Proverbs 4:20-22 NAS
---
Praise the Lord, O my soul, and forget not all his benefits--who forgives all your sins and heals all your diseases.
-
Psalm 103:2-3 NIV
---
The Lord will sustain him on his sickbed and restore him from his bed of illness. I said, "O Lord, have mercy on me; heal me, for I have sinned against you."
-
Psalm 41:3-4 NIV
---
O Lord my God, I called to you for help and you healed me.
-
Psalm 30:2 NIV
---
He sent His word and healed them, and delivered them from their destructions.
-
Psalm 107:20 NAS
---
I will never forget your commandments, for you have used them to restore my joy and health.
-
Psalm 119:93 NLT
---
Heal me, O Lord, and I shall be healed; save me, and I shall be saved, for You are my praise.
-
Jeremiah 17:14 NKJV
---
"But I will restore you to health and heal your wounds," declares the Lord.
-
Jeremiah 30:17 NIV
---
"I will heal my people and will let them enjoy abundant peace and security."
-
Jeremiah 33:6 NIV
---
"If you will listen carefully to the voice of the Lord your God and do what is right in his sight, obeying his commands and laws, then I will not make you suffer the diseases I sent on the Egyptians; for I am the Lord who heals you."
-
Exodus 15:26 NLT
---
"Worship the Lord your God, and his blessing will be on your food and water. I will take away sickness from among you, and none will miscarry or be barren in your land. I will give you a full life span."
-
Exodus 23:25-26
---
The Lord will keep you free from every disease.
-
Deuteronomy 7:15 NIV
---
"But for you who fear my name, the Sun of Righteousness will rise with healing in his wings. And you will go free, leaping with joy like calves let out to pasture."
-
Malachi 4:2 NLT
---
"Then your light shall break forth like the morning, your healing shall spring forth speedily, and your righteousness shall go before you; the glory of the Lord shall be your rear guard."
-
Isaiah 58:8 NKJV
---
"The Lord will guide you continually, watering your life when you are dry and keeping you healthy, too. You will be like a well-watered garden, like an ever-flowing spring."
-
Isaiah 58:11 NLT
---
"Lord, your discipline is good, for it leads to life and health. You have restored my health and have allowed me to live!"
-
Isaiah 38:16 NLT
---
Surely he took up our infirmities and carried our sorrows, yet we considered him stricken by God, smitten by him, and afflicted. But he was pierced for our transgressions, he was crushed for our iniquities; the punishment that brought us peace was upon him, and by his wounds we are healed."
-
Isaiah 53:4-5 NIV
---
He himself bore our sins in his body on the tree, so that we might die to sins and live for righteousness; by his wounds you have been healed.
-
1 Peter 2:24 NIV
---
When evening came, many who were demon-possessed were brought to him, and he drove out the spirits with a word and healed all the sick. This was to fulfill what was spoken through the prophet Isaiah: "He took up our infirmities and carried our diseases."
-
Matthew 8:16-17 NIVT
---
And as Jesus passed on from there, two blind men followed Him, crying out, and saying, "Have mercy on us, Son of David!" And after He had come into the house, the blind men came up to Him, and Jesus said to them, "Do you believe that I am able to do this?" They said to Him, "Yes, Lord." Then He touched their eyes, saying, "Be it done to you according to your faith." And their eyes were opened.
-
Matthew 9:27-30 NAS
---
Suddenly, a man with leprosy approached Jesus. He knelt before him, worshiping. "Lord," the man said, "if you want to, you can make me well again." Jesus touched him. "I want to," he said. "Be healed!" And instantly the leprosy disappeared.
-
Matthew 8:2-3 NLT
---
"By faith in the name of Jesus, this man whom you see and know was made strong. It is Jesus' name and the faith that comes through him that has given this complete healing to him, as you can all see."
-
Acts 3:16 NIV
---
"It is by the name of Jesus Christ of Nazareth, whom you crucified but whom God raised from the dead, that this man stands before you healed."
-
Acts 4:10 NIV
---
Is any one of you sick? He should call the elders of the church to pray over him and anoint him with oil in the name of the Lord. And the prayer offered in faith will make the sick person well; the Lord will raise him up. If he has sinned, he will be forgiven. Therefore confess your sins to each other and pray for each other so that you may be healed. The prayer of a righteous man is powerful and effective.
-
James 5:14-16 NIV
---
Beloved, I pray that you may prosper in every way and [that your body] may keep well, even as [I know] your soul keeps well and prospers.
-
3 John 2 AMP
---
"The words I have spoken to you are spirit and they are life."
-
John 6:63 NIV
---
"He did it to teach you that people need more than bread for their life; real life comes by feeding on every word of the Lord."
-
Deuteronomy 8:3 NLT
---
May the God of peace Himself sanctify you through and through [separate you from profane things, make you pure and wholly consecrated to God]; and may your spirit and soul and body be preserved sound and complete [and found] blameless at the coming of our Lord Jesus Christ (the Messiah).
-
Thessalonians 5:23 AMP
---
A happy heart is good medicine and a cheerful mind works healing, but a broken spirit dries up the bones.
-
Proverbs 17:22 AMP
---
The strong spirit of a man sustains him in bodily pain or trouble, but a weak and broken spirit who can raise up or bear?."
-
Proverbs 18:14 AMP
---
The tongue of the wise brings healing.
-
Proverbs 12:18 NIV
---
He heals the brokenhearted and binds up their wounds [curing their pains and their sorrows].
-
Psalm 147:3 AMP
---
"I will heal their waywardness and love them freely, for my anger has turned away from them."
-
Hosea 14:4 NIV
---
"I have seen what they do, but I will heal them anyway! I will lead them and comfort those who mourn. Then words of praise will be on their lips. May they have peace, both near and far, for I will heal them all," says the Lord.
-
Isaiah 57:18-19 NLT
---
"I will cure you of backsliding."
-
Jeremiah 3:22 NIV
Music News Headlines

CLICK HERE
for all of the News!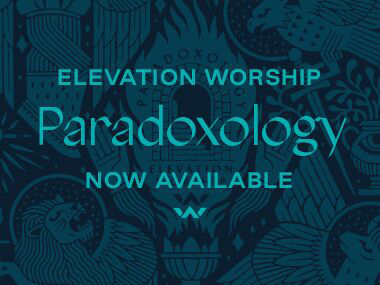 ---
---
---
---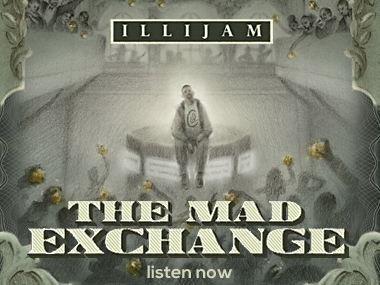 ---
---
---
---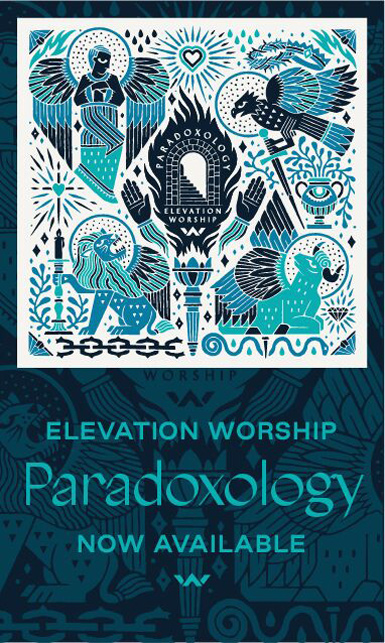 ---