Hanna Kim
is an accomplished flutist who has been composing and writing for several years, even releasing an album with her husband as the Hanna and Joseph Quintet. Since that time, she's recorded and released a pair of singles, the most recent being "Alone but Together." She candidly shared the background to the song on JFH's blog, but the short of it is that it was inspired while on a lonely bus ride from Boston to New York. Nearing despair at her loneliness, she prayed and God gave her comfort. Drawing from this and Psalm 23, she composed the single, recorded it with her husband, Joseph Seo, on drums and friends Eunjeong EJ Hwang on piano and Youngchae Jeong on bass.
"Alone but Together" starts off reminiscent of something from a video game soundtrack but shortly dives into jazz. While it's Kim's single, and her superb flute skills are given ample display, Hwang's piano playing is also sharing in the spotlight. The two instruments dance around each other, while giving each time to be the center of attention. This selfless approach extends in minor ways to the bass and drums as well. The musicianship is on point all around and does the piece justice.
The "Alone but Together" idea works well in a jazz setting. All of the instruments are, in a sense, doing their own thing, but their overall efforts work together to make a cohesive song. The hope that Kim felt on that bus ride is certainly present in the flow of the piece. Although it starts off quietly and simply, like one alone and thoughtful, it swells into a joyous dance that feels like Kim is flying beyond the bounds of fragile human existence to a heavenly place. The challenge of instrumental music is conveying a thought or feeling without words, and Kim hits the feeling perfectly.
Just as the piece started coming into being during a long bus journey, "Alone but Together" could be a great song to play while on a stressful commute to work. Or it can be played around the house when a feeling of peace is needed. Regardless of the setting, Hanna Kim's latest single can give a stressed-out soul some much needed comfort and hope. Those new to Kim's compositions will be encouraged and intrigued and will likely be on the lookout for more of her music.
- Review date: 11/16/22, written by
John Underdown
of Jesusfreakhideout.com
JFH Staff's Second Opinion
Hanna Kim
is no stranger to music, having studied it to the point of having multiple degrees from different universities, as well as having spent time with her ensemble, H&J Quintet. Her new solo piece, "Alone but Together," is a classic, flute-led jazz piece that also features smooth piano, bass, and drums. The beginning moments of the track sound like what could've been the soundtrack to a peaceful village in a modern
Legend of Zelda
game (I keep thinking of Kakariko Village from
Breath of the Wild
). It picks up at about a-minute-and-a-half in, sounding much more like something you'd hear in the background at a jazz club, before reverting back to the original sound. This back-and-forth shift happens a few times during the six-and-a-half-minute runtime, and for the most part, it's pretty pleasant. There's nothing flashy or attention-grabbing, but it's an enjoyable and calming listen. Hanna is a skilled flutist with an ear for melody, and her chosen accompanying musicians for this track do well to complement her musical choices. This style of music obviously isn't for everyone, but if you want something to relax to, this is a good option. - Review date: 10/12/22, written by
Scott Fryberger
of Jesusfreakhideout.com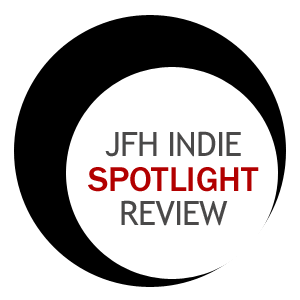 Record Label:
None

Album length:
1 track: 6 minutes, 30 seconds

Street Date:
April 23, 2022

Buy It:
iTunes
Alone but Together (6:30)