Whenever it comes to indie artists, it tends to be the lone wolf hustling and grinding away; trying to create and distribute their art for the masses to consume. It is heartbreaking to witness an artist simply trying to make ends meet and, no matter what they do, it can and will not happen. However, it is a breath of fresh air to see a newcomer who has a crowd of people who believe in his or her art. Thankfully, this is the case with newcomer
Sajan Nauriyal
, a partner with the newly established VMG Records, and his debut release,
Always Enough
.
The album sets the stage with the digitally infused, "Intro (What Love Is Like This?)." Its inquisitive yet secure tone seems to really lay the foundation for the first half of the album as the following tracks tend to declare truths about who God is. The title track is a reminder of Christ's sufficiency and the ever-presence of the Holy Spirit as Sajan sings, "I used to think I had to do it on my own but I'm never alone now." Introducing a more worshipful tone is the semi-acoustic "Guide." This track's somewhat rawer sound really balances Nauriyal's vocals perfectly, especially with the ethereal atmospheric stacked vocals throughout the track; it's almost like Bon Iver dipped in gloss.
While this may not have been intentional, the second half of the album, following "Interlude," seems to be the believer's response to who God is in their life. "Scars of Love" and "Fire" are worshipful in praising Jesus, for His great love and mercy by taking all our sins upon himself; thus, leading to a life lived solely for Him alone. A sure standout track is "Glow," as it features some fantastic upbeat pop elements and excellent guest vocals by Dominique Huffman - her very pure and elegant sound complements Sajan's vocals very well. It takes a confident and humble artist to share the stage, much less studio time, and Sajan truly exemplifies that as he features several fellow vocalists: Sam Alvarez, Dominique Huffman, and Corbin Crosby. The additional voices add great contrast without compromising Nauriyal's art.
Concluding the album is a reprise of the song "Yours." At first listen, people may not even recognize these tracks are related - and that's not bad. It is refreshing to hear this song not simply being treated as a remix, but as a totally original piece. It gives the album a sense of closure and adds to the cohesiveness of the project. I do believe it would be beneficial to distinguish this reprising track from its predecessor, nevertheless, it's brilliant.
Overall, Always Enough is a solid album that captures gospel-centered reflective moments that lead to hope. Lyrically, the album may not be communicating truth in the newest way, but it is most definitely expressed with heartfelt melodies and some incredible production quality. While the album may feel a tad bit too polished, there is no doubt that listeners will be pleased with the real deal sound of Sajan Nauriyal and not a false representation of the artist. I look forward to following Nauriyal in the future and hope the sophomore release could feature a bit more grit with some rugged instrumentation and less-polished finishing touches. Regardless, the message and artistry is beautifully on display here.
- Review date: 3/21/17, written by
Ryan Barbee
of Jesusfreakhideout.com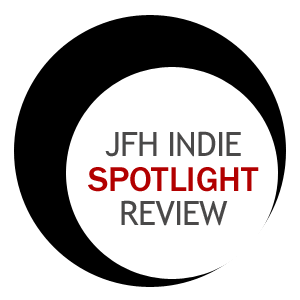 Record Label:
VMG Records

Album length:
10 tracks: 38 minutes, 43 seconds

Street Date:
March 24, 2017

Buy It:
iTunes

Buy It:
AmazonMP3
Intro (What Love Is Like This) (2:36)
Always Enough (3:23)
Yours (3:03)
Near (feat. Sam Alvarez) (6:08)
Guide (3:12)
Scars of Love (feat. Dominique Huffman) (5:22)
Interlude (2:38)
Glow (feat. Dominique Huffman) (3:36)
Fire (feat. Corbin Crosby) (5:06)
Yours (feat. Corbin Crosby & Dominique Huffman) (3:39)