After an impressive, if not offbeat, debut EP at the start of last year,
Even Oxen
has returned with a fresh new set of songs for his second foray into the independent music world. Containing songs written and recorded over the span of the last couple of years,
Arrayed Above the Seraphim Lights
features Bersain Beristain as you knew him from the self-titled EP, while simultaneously introducing us to a new side of the musician. It makes for a bit of a mixed bag, but a bag that, for the most part, is rather enjoyable.
Warning: for those of you who, after reading this, feel like giving the album a whirl, make sure you don't have your speakers up too loud when starting "Our Messiah Flying With The Clouds Toward Heaven." It contains some semblance of peaceful music in the background, but it's heavily clouded by copious amounts of static and feedback that just jolt into place instead of providing time to warm up into it. This is the first of only a few setbacks, and the biggest one at that. Sure, a lot of the vocals are masked in echoes and are a little difficult to distinguish, but they actually go well with the overall intent of the artist. Really, the only other setback is the length of "The Dragon on the Shore Beside the Sea." I like the music and the way it unexpectedly switches gears from carnival-esque to industrial pounding to maniacal flute-playing, but the prolific changes occur several minutes apart from each other, making the almost twelve-minute track length a bit too long.
But as I said, Arrayed Above the Seraphim Lights is still a very enjoyable album if you appreciate out-of-the-box and experimental musical content. Stylistically, you can't really use one traditional genre to define it, but it does have shades of indie, singer/songwriter, shoegazer, and alternative music. For instance, "Luma" (which would've made a great introductory track) reminds me of something that a young Jason Martin would've produced in Starflyer 59's early days. Interestingly enough, "My, My, My" reminds me of the later years of The Beatles, while "Your Baileys of Water" is like a cross between The Violent Femmes and The Strokes. That's the beauty of an album like this: there are no musical borders, so nearly anything goes, and you just don't know what to expect around the next corner. Many artists try to shake things up like this, and many don't succeed. But Even Oxen does well with these seemingly random transitions.
Even Oxen's Bandcamp indicates that these songs were inspired by passages from two books of the Bible: Song of Solomon, and the book of Revelation. These two books are known not only for their immense imagery, but also their revelations of the love and glory of Jesus Christ. Naturally, as songs written in response to this, Even Oxen has given all the glory to Jesus here. Perhaps my favorite track, "Cherubim" also happens to be the shortest, but most straight-to-the-point in terms of the message: "It's all I can wonder about, to be there in Your holy throne room before Thee, 'My son was lost but now I've found him, stand before the cherubim, behold My love, it holds you still but it's for My love My blood was spilled'." I also really like the imagery in the title track, which shows us that, despite our wicked selves, God's love is such that He will not only cleanse us, but change us into new beings and let us reign with Him in the end, "lifting me up to be arrayed above the seraphim lights with you." If you're ever feeling like you aren't worth much, this is a good reminder that we'll be made higher than the angels, cherubim, seraphim, etc.
Even Oxen remains one of those projects where there's a solid 50% chance that you'll love what you hear, and an equal chance that you'll hate it, with maybe some small portion of one of those where you find yourself in-between. Regardless of your stance on the musical portion, all of God's people can find something of worth in the lyrics. We have a wonderful God who loves us tirelessly, and Beristain's desire to make Him known reflects very well in his art. Read the lyrics, if nothing else, but make sure you give it a spin if you find yourself into music that's more on the abstract side of life.
- Review date: 5/3/16, written by
Scott Fryberger
of Jesusfreakhideout.com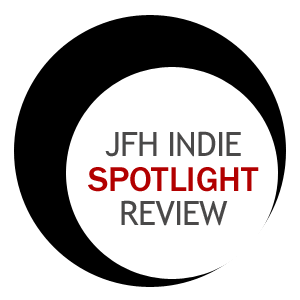 Record Label:
None

Album length:
8 tracks: 35 minutes, 51 seconds

Street Date:
April 19, 2016

Buy It:
iTunes

Buy It:
AmazonMP3

Buy It:
Bandcamp
Our Messiah Flying With the Clouds Toward Heaven (1:36)
Luma (4:02)
Cherubim (2:19)
Kaiah's Connectant Ville (4:27)
My, My, My (3:16)
Your Baileys of Water (3:20)
The Dragon on the Shore Beside the Sea (11:51)
Arrayed Above the Seraphim Lights (5:00)