One could make an argument that working at a hospital and being in ministry are two of the most demanding things one can do in life. Singer/songwriter
Rick Lee James
does both, working as a hospital chaplain in addition to all of his media and art. His latest single, "As I Walk These Halls," explores his chaplain work and the weight of such a noble calling.
Throughout the whole song, James makes it clear that he takes this calling seriously, letting the eternal weight of his decisions take precedence, as he reminds himself that each person he comes into contact with is made in the image of God. This is spelled out plainly in the chorus ("Every soul that I will meet today is a soul that Christ adores / every living human document is a letter from the Lord / in the sickness and the suffering we can find the face of God"), where we also hear him ask to be shown the importance of his being there ("Give me eyes to see the holy ground I'm on as I walk these halls"). James' love for the people he meets is evident, and the song really serves as a reminder to love people in all walks of life and stages of health as Christ loves the Church ("I look into these faces, every color, race, and creed / I see the eyes of Jesus staring back at me"). The lyrics are wrapped up in a warm blanket of classic, alternative-based CCM, wisely pairing an accessible message with an accessible style of music. It has some rock, some pop, and a little bit of Gospel, fitting in quite nicely with the likes of Rich Mullins, Big Tent Revival, and maybe even a little MercyMe (though without the major label production budget).
Truthfully, there's not a lot here to pick on. It doesn't tread any new musical ground or have the most poetic lyrics, but these aren't absolute necessities, and the song really does work well as-is. "As I Walk These Halls" is a relatively catchy single that will hopefully encourage the Church to love people and to pray harder and more seriously for those who really need to experience the love of Christ.
- Review date: 7/27/22, written by
Scott Fryberger
of Jesusfreakhideout.com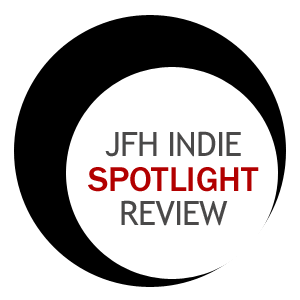 Record Label:
None

Album length:
1 track: 5 minutes, 9 seconds

Street Date:
August 12, 2022

Buy It:
iTunes

Buy It:
AmazonMP3
As I Walk These Halls (5:09)